Iran Launches First Locally Built Naval Destroyer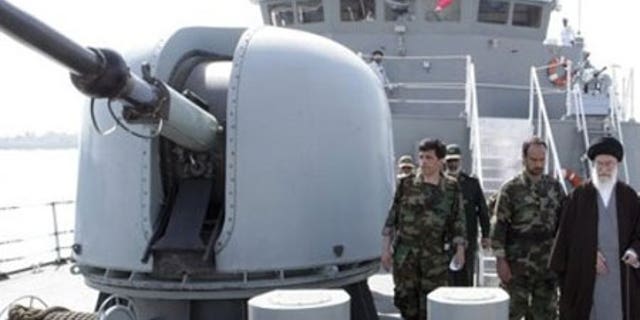 NEWYou can now listen to Fox News articles!
TEHRAN, Iran – Iranian state TV is reporting that the country has launched its first domestically built destroyer, calling it a major technological leap for its naval industries.
Iran has declared many such advances in its military industries and sciences to demonstrate self-sufficiency despite sanctions and attempts by the U.S. and its allies to isolate the country over its nuclear program.
Friday's broadcast says the guided-missile destroyer called Jamaran is equipped with anti-ship and surface-to-air missiles as well as torpedoes and naval cannons.
The report says the 308-foot destroyer weighs 1,500 tons and has a helipad and modern radar. The ship has a top speed of 30 knots and can carry 120 to 140 personnel.