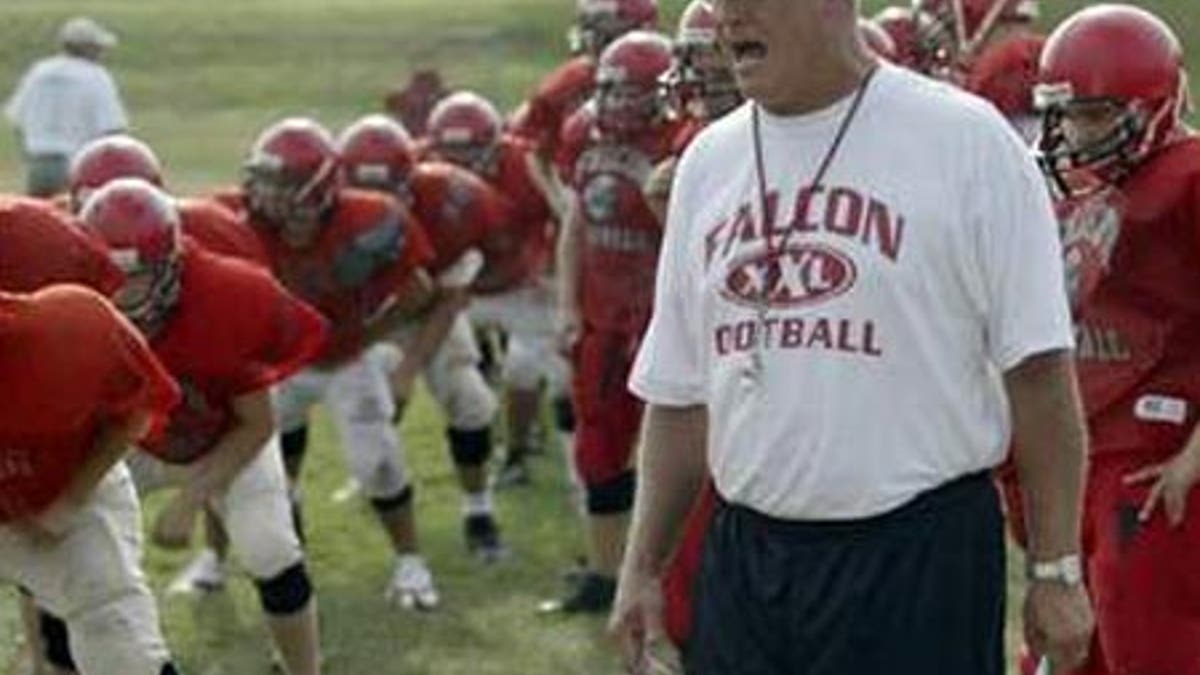 PARKERSBURG, Iowa – The funeral for an Iowa high school football coach who was killed by a gunman is set for Monday morning in Parkersburg.
Ed Thomas, who coached at Aplington-Parkersburg for 34 years, was shot to death on Wednesday inside a weight room next to the school.
Investigators say 24-year-old Mark Becker walked past about 20 students before shooting Thomas several times. Police say Becker was a former student at the school.
Becker is charged with first-degree murder.
Thomas' funeral is at 10:30 a.m. Monday at the First Congregational Church in Parkersburg. Visitation is on Sunday at the church.