Former Teen Lover of Portland Mayor to Pose Nude in Gay Magazine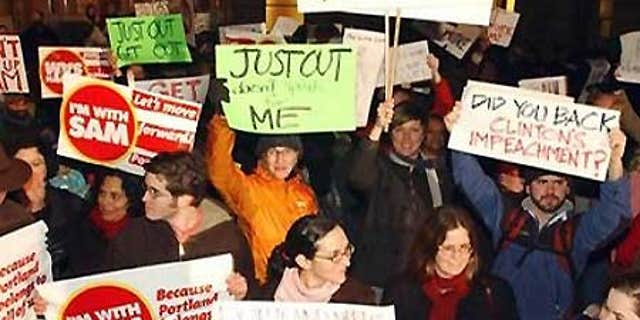 PORTLAND, Ore. – A gay magazine says the young man at the center of a sex scandal that nearly derailed Portland Mayor Sam Adams has agreed to appear nude for the publication.
Unzipped magazine said on its Web site it has just completed "an erotic photo session" with Beau Breedlove with nude photos and an interview to appear in the May issue.
After Adams took office in January, Portland was in turmoil over the mayor's admission he had lied during the election campaign when he denied having sex with Breedlove.
Both Breedlove and Adams have said they met when Breedlove was 17 but did not have sex until Breedlove was 18.
Despite calls for his resignation and an investigation, Adams has decided to remain in office. Efforts to reach Breedlove were unsuccessful.