Five Killed in Louisiana Interstate Crash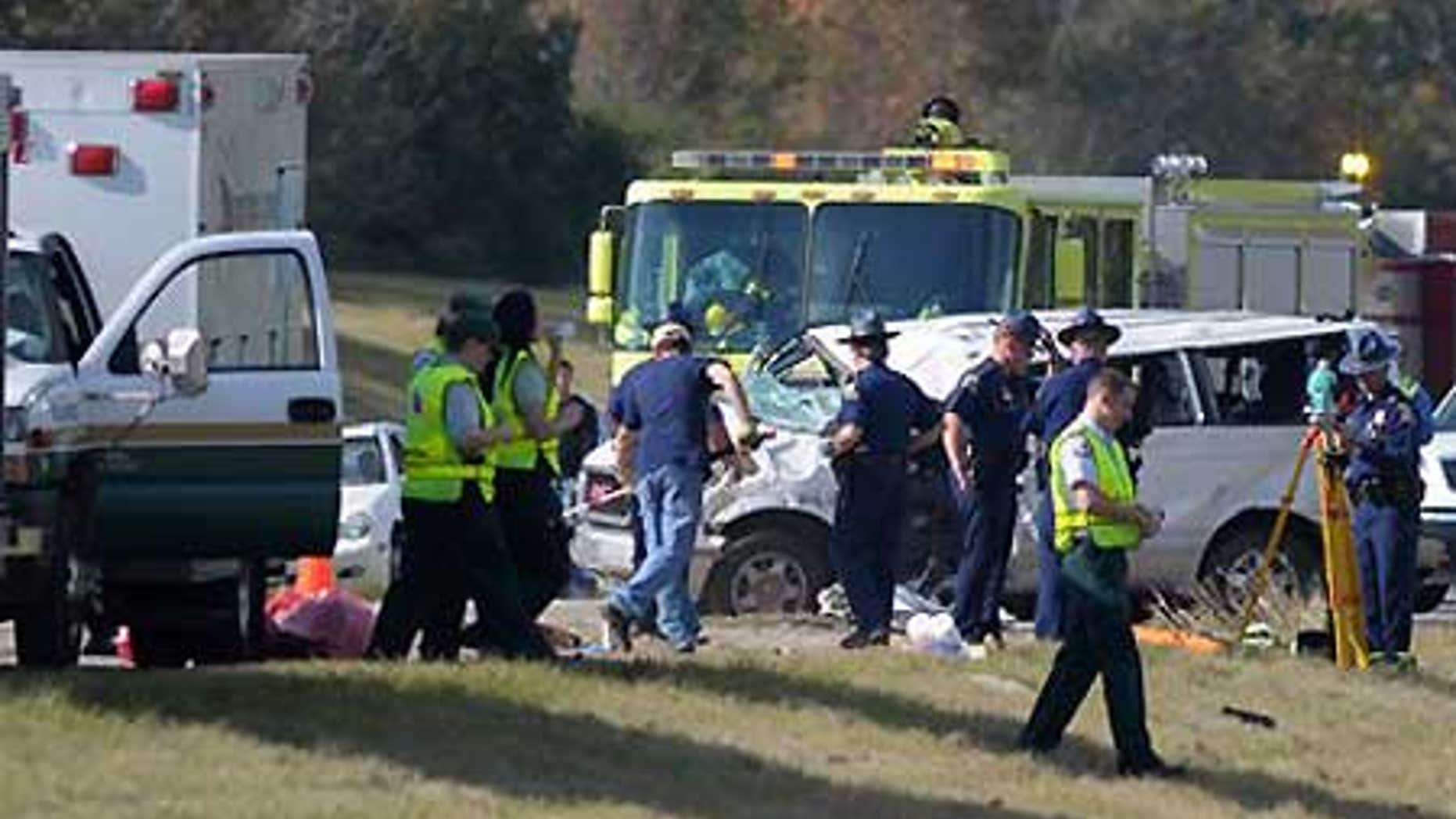 NEW ORLEANS, La. – Four children ages 2 to 14 were among five people killed when a minivan packed with kids rolled on a Louisiana interstate, and seven others remained in critical condition, state police said Sunday.
Two other children and the GMC Safari's adult passenger were in stable condition. The surviving children ranged from less than a year old to 14, Louisiana State Police said in a news release.
Police identified the dead as the driver, 38-year-old Mona Hines; 2-year-old Ricky Hines Jr.; 12-year-old Lachante Floyd; 14-year-old Edward Barnes; and 14-year-old Ashley Hines.
Authorities have said the van blew a tire, clipped a delivery truck and rolled on Interstate 10 near Baton Rouge, throwing all 13 children from the vehicle. The two adults wear wearing seatbelts, though none of the children did, police said.
The driver of the truck managed to steer to the side of the road and was not injured.
Alcohol was not suspected as a factor in the crash.
Some people in the van were family members from Harvey, La., about 75 miles northeast of the crash site, police spokesman Russell Graham said Saturday. He did not know where the van was going.
"The Louisiana Legislature just passed a law making it mandatory to wear seatbelts in both the front and back seats," Graham said. "This is a good illustration of why they did."
The van didn't have enough seatbelts for the 13, and capacity likely wouldn't have exceeded 10, Graham said.
"I just saw the vehicle flip about three or four times and kids flying everywhere," witness Tammy Hall told WAFB-TV. "It looked to be about 10 to 11 kids out of the car. And everyone started stopping, and we went to get her, and you could tell the driver was dead instantly."
Alcohol was not suspected to have been a factor in the crash, police said.
The driver of the truck managed to steer to the side of the road and was not injured.
The interstate was closed in both directions for about three hours Saturday afternoon.
No identities were immediately released. It wasn't immediately clear why the van full of children was on the highway.