FBI 'Most Wanted' Fugitive Accused of Child Molestation Captured After 15 Years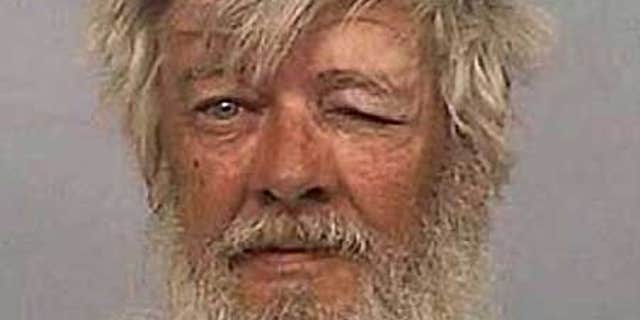 CHEYENNE, Wyo. – A Mississippi fugitive accused of molesting young girls in the 1990s was arrested Thursday while tending sheep in the remote and rugged Big Horn Mountains of Wyoming, the FBI said.
Edward Eugene Harper, 63, was arrested without incident near his mountain camp, FBI spokeswoman Kathy Wright said. Harper had an unspecified number of handguns and rifles in his truck but was not carrying them when he was apprehended, she said. He was alone at the time.
"He was very cooperative," Wright said. "There were no injuries or anything like that. I don't think that he had any forewarning though."
Harper was a fugitive for nearly 15 years after failing to appear at a court hearing in DeSoto County, Miss., in October 1994. He was indicted in April of that year on charges of conspiracy to commit sexual battery, child fondling and sexual battery. Prosecutors alleged Harper befriended and then molested two girls — ages 3 and 8 — in Hernando, Miss.
The FBI took Harper to the Natrona County jail in Casper, where he was being held Thursday afternoon. Wright said authorities are reviewing the case to determine what's next for Harper.
The FBI believes Harper had been living a nomadic lifestyle out of his camper truck, doing odd jobs and herding sheep.
He was arrested in the southern Big Horn Mountains in Washakie County, said Jay Lawson, chief game warden for the Wyoming Game and Fish Department, which assisted in the investigation and arrest. Lawson said Kaycee is the nearest town to Harper's camp.
Harper was arrested in one of Wyoming's most productive sheep-raising areas, Lawson said. Ranchers run their herds on the mountains in the summer, he said.
"This is very remote country, very broken topography, lots of canyons and that sort of thing," Lawson said.
Harper was working not far from the drainage of the Middle Fork of the Powder River, known as Outlaw Canyon, Lawson said. Butch Cassidy and the Hole in the Wall Gang used to hide out in the area in the late 19th century, according to the Kaycee Area Chamber of Commerce.
Game and Fish Department game wardens helped FBI agents navigate the rough country, Lawson said.
"We helped them with maps and some equipment, and they utilized one of our patrol cabins to do some of the staging out of there," he said.
Harper was added to the FBI's "Ten Most Wanted Fugitives" list in November, and the FBI said at the time that he could be in the Wyoming or Montana.
Wright said the FBI fielded a tip in June after someone saw information about Harper in a newspaper. The FBI has offered a reward of up to $100,000 for information leading directly to Harper's arrest. Wright said this tip appeared to qualify for the reward.
Wright said there were no charges pending against the rancher who employed Harper. Efforts have been made to contact the property owner so he can take care of his sheep, she said.
Click here for more on this story from MyFOXMemphis.