Exclusive: Donald Trump Breaks Silence on Miss California's Gay Marriage Comments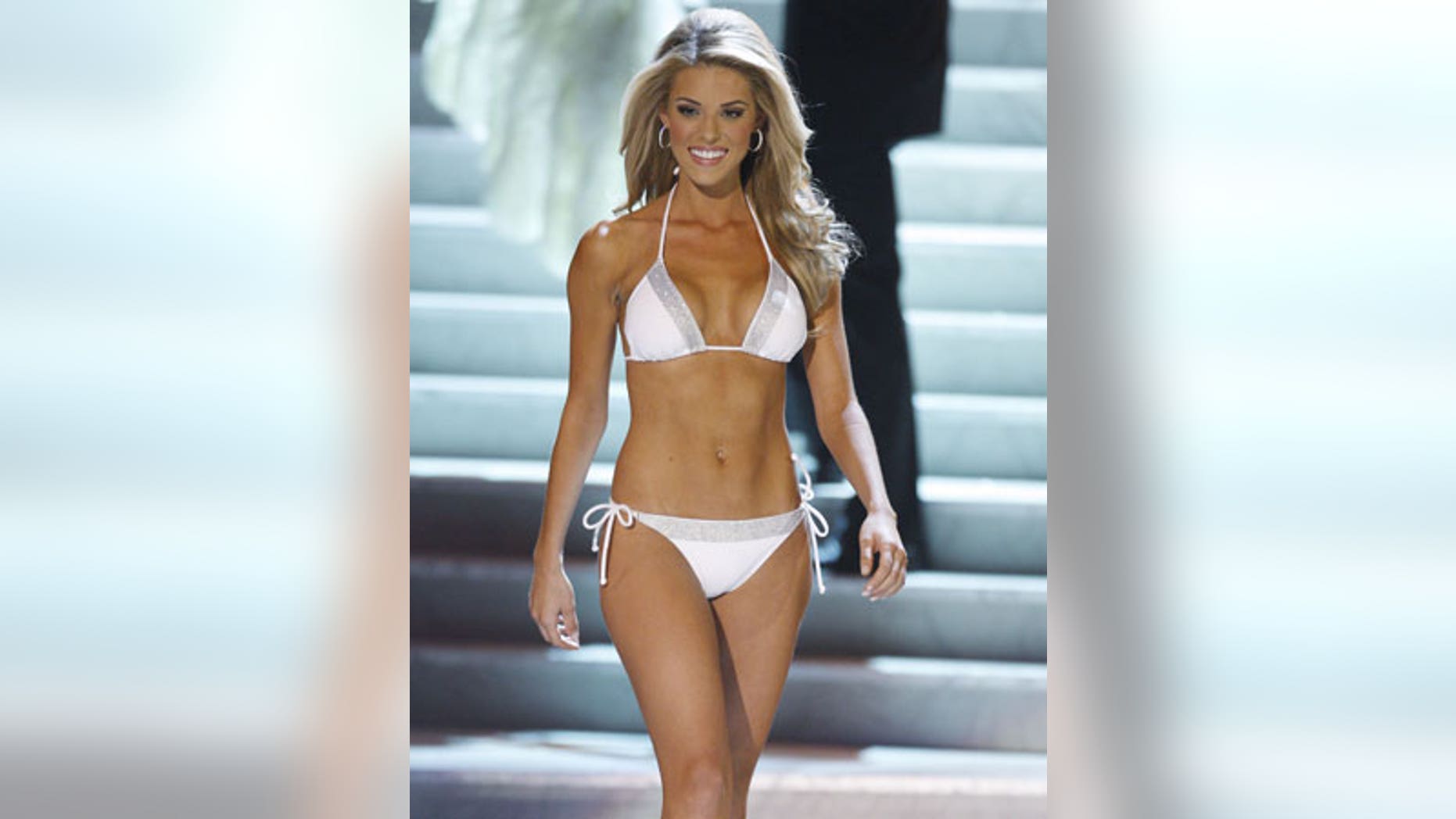 Donald Trump has broken his silence.
The owner of the Miss Universe franchise finally addressed the scandal surrounding his Miss USA pageant to FOX News Thursday, saying that he has received thousands of calls and letters, the majority of which support Miss California's comments on gay marriage.
Trump had been mum during the firestorm that followed the Sunday telecast, when first runner up Carrie Prejean's responded to a question about the controversial issue of gay marriage.
RELATED: Celebrities flock online to criticize Miss California.
When asked by judge Perez Hilton, an openly gay gossip blogger, whether she believed in gay marriage, Prejean said "We live in a land where you can choose same-sex marriage or opposite. And you know what, I think in my country, in my family, I think that I believe that a marriage should be between a man and a woman. No offense to anybody out there, but that's how I was raised."
Many have argued that the answer cost Prejean the crown. But Trump disagreed, congratulating Dalton and saying that she deserved to win.
"I am very honored that she won," Trump told FOX News. "She really did a fantastic job ... She was doing well on every single card and she really did answer also a very, very tough question very well."
PHOTOS: 10 biggest beauty pageant scandals.
But Trump defended Prejean as well, disagreeing with Perez Hilton's assertion that it was the worst answer in the history of the Miss USA pageant.
"Miss California has done a wonderful job, that was her belief ... It wasn't a bad answer, that was simply her belief."
Trump added that Prejean's question was "a bit unlucky," arguing that no matter how she answered the question "she was going to get killed."
RELATED: Miss California Carrie Prejean's exclusive FOXNews.com QA.
Prejean told FOX News that she believes her question cost her the crown. Dalton, the winner, told FOX News that she was not bothered by all the attention garnered by the first runner up because she feels it brings attention to the Miss USA organization, but that she was confident in her win.
"I think if they watch the pageant and they see the scores throughout the competition, they'll see who was in the lead throughout the competition," Dalton said. "There was a panel of 12 judges, it was collective judging, it wasn't just one judge that made her not win."
She also argued that she did not feel it was an unfair question, as it is an issue that concerns all Americans, and she has been asked the question about "five times in her career."
Dalton's title comes with a year's use of a New York apartment, a public relations team, a two-year scholarship at the New York Film Academy and an undisclosed salary.