Ex-Detroit Mayor Released After 99-Day Jail Stay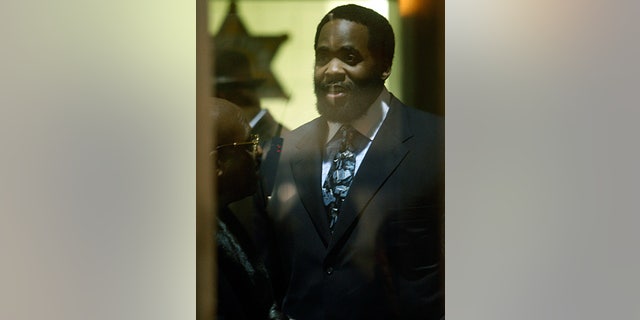 DETROIT – Former Detroit Mayor Kwame Kilpatrick emerged from jail after serving a 99-day sentence. He was greeted in the cold by about two dozen reporters and a handful of onlookers.
The 38-year-old Kilpatrick left the downtown Detroit facility wearing a dark suit just after 12:30 a.m. Tuesday. He looked thinner and his beard was fuller than when he entered jail at the end of October.
He stood for a minute or two outside the jail amid swirling snowflakes, smiling occasionally to those in the crowd who called his name and shouted: "We love you, Kwame. Detroit loves you baby!" Flanked by a number of men, several dressed in fedoras and long coats, Kilpatrick then was rushed to a waiting sport utility vehicle.
The Democrat waved from the darkened back seat as he was whisked away in the blue Chevrolet Suburban that was part of a multi-vehicle caravan that drove off in the snow and into the early morning darkness.
Uncharacteristically, Kilpatrick made no statements to the media during his release, upon the orders of new defense attorney Willie E. Gary.
"He's not bitter. He said he learned a lot," Gary said after Kilpatrick's departure. "He said this has been an experience he'll never forget, and he thinks because of it he'll be a better person. Right now, he's just concerned about getting home to his mom, his sister, and of course his other family."
Kilpatrick and his ex-chief of staff admitted to lying during a 2007 whistle-blowers' trial about a romantic relationship and their role in a police official's firing. Sexually explicit text messages contradicted their testimony.
Defense attorney Willie E. Gary said Kilpatrick will be heading to Texas for a job interview. The interview is scheduled for Wednesday, and Kilpatrick must return to Detroit by Feb. 9.
Click here to read about his legacy as mayor.