Coca-Cola forced to halt production in Venezuela over sugar shortage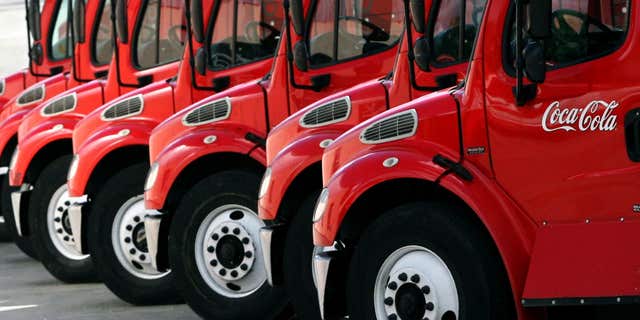 Coca-Cola is halting production of its namesake soft drink in Venezuela for the foreseeable future due to a shortage of sugar.
The US company says it is being forced to take the action because it has run out of the raw material.
Venezuela's economy is teetering on the edge of collapse with widespread food shortages and inflation forecast to surpass 700%.
Last month, Venezuela's largest food and drinks company, Empresas Polar, stopped production of beer because it was unable to obtain enough imported barley.
Coca-Cola said sugar-free drinks would be unaffected.
The move comes after a week of violent clashes between security forces and supporters of the opposition to President Nicolas Maduro.
Last week Mr Maduro imposed a 60-day state of emergency giving extra powers to police and soldiers.
But analysts say that for many Venezuelans, the state of emergency is irrelevant as their daily life now involves spending hours waiting to buy scarce food and basic goods.
The situation in the country has got progressively worse. Last year the US designated Venezuela a danger to its national security.
On Friday, in response to the unrest, the President launched what he billed as the country's biggest-ever military exercises.
Two days of drills included fly pasts by Russian-made Sukhoi Su-30MK2 strike jets and state TV showed tanks and troops on maneuvers.
The drill, codenamed "Independence 2016", involves 520,000 soldiers and military personnel and is thought to be aimed at the United States, which Mr Maduro blames for most of his country's problems.