Christian Bale's F-Word-Laced Verbal Tirade Caught on Tape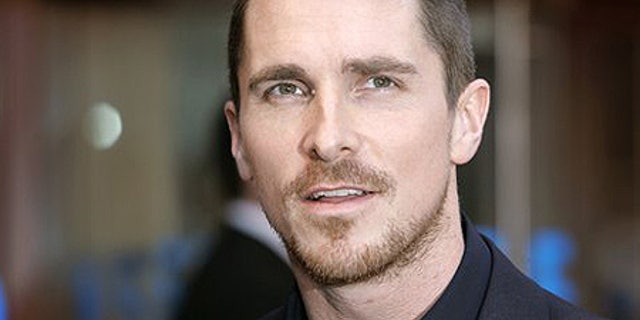 It looks like Christian Bale's infamous temper has come back to bite.
Last summer, just a few days after he was arrested and accused of assaulting his mother and sister in London, the Dark Knight star, 34, reportedly went in to a verbal tirade against Shane Hurlbut, the director of photography for the Terminator Salvation film.
According to the recently released audio tape, Bale screamed for nearly four minutes in a profanity-laced rage at Hurlbut when he accidentally walked on set.
The scene with co-star Bryce Dallas Howard was ruined, and an incensed Bale not only threatens to attack Hurlbut, but also threatens to quit if film executives don't fire Hurlbut.
PHOTOS: Click here to see pics of Christian Bale
According to a TMZ report, film executives sent the tape to the film's insurance company in case Bale quit.
"I want you off the [expletive] set, you [expletive]," the man whose voice is believed to be Bale's says.
After Hurbut apologizes, Bale reportedly shouts "No, don't just be sorry. Think for one [expletive] second. What the [expletive] are you doing? Are you a professional or not?"
As Hurlbut responds calmly, Bale only seems to grow more angry.
"Am I gonna [expletive] rip your lights down in the middle of the scene? Then why the [expletive] are you walking right through 'Duh-duh-duh-duh-duh' in the background," Bale allegedly says. "What the [expletive] is with you? What the [expletive] don't you understand?"
Hurlbut reportedly apologized several times, assuring the actor – who allegedly attempted to involve the director McG in the altercation – that he meant no harm by the mistake.
After Bale reportedly calmed down and prepared to finish the scene, he allegedly became enraged again when Hurlbut attempted to apologize another time.
Reportedly threatening to beat Hurlbut up, Bale allegedly continues on to say: "You do it one more [expletive] time and I ain't walking on the set if you're still hired.
"You're a nice guy, but that won't [expletive] cut it when you're bull[expletive] and [expletive] around on set … Seriously, you and me man, we're [expletive] done professionally," Bale reportedly finishes before the tape ends.