China Changes Track, Airs Video of Shoe Attack on Premier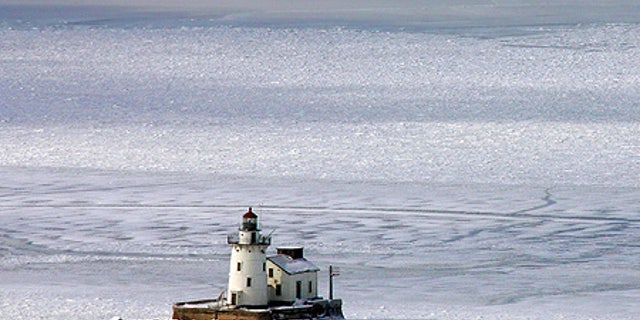 BEIJING – Chinese state television on Tuesday aired in full footage of a man hurling his shoes at China's premier during a trip to Britain — an unusual departure from official media's practice of suppressing embarrassing events as print and broadcast outlets had done earlier in the day.
CCTV, along with the official news agency and newspapers, initially reported the event obliquely, referring only to an "incident" or describing Britain's apology without giving details of the protest. But unedited footage of the event was shown on CCTV's main evening news report Tuesday night.
China tightly controls its media and often suppresses news seen as unflattering to the Communist Party and state leaders. It also monitors and censors the Internet, although the sheer volume of online content — the country has 298 million Web users — makes it far harder to paint over bad news.
Media observers say the sharing of information online may be prompting official media to cover news it would have formerly hidden.
In Tuesday's CCTV broadcast, the camera remains fixed on Premier Wen Jiabao, but later cuts to the protester being removed from the hall at Cambridge University. Shouts by the protester — who has yet to be identified — and the sound of the shoe hitting the stage can be heard. Wen pauses and then says: "Teachers and students, this kind of dirty trick cannot stop the friendship between the Chinese and the British people." The remark was greeted with applause.
Foreign Ministry spokeswoman Jiang Yu called the disruption "despicable" during a press conference but said it would not "stem the tide of friendly relations between China and Britain."
The protest was an echo of another in which an Iraqi reporter threw his shoes at then-President George W. Bush in December — covered widely not only in China but around the world.
Many comments concerning Monday's protest had been deleted from bulletin boards and chat rooms Tuesday. Those that remained were nationalistic in tone.
"The uncompromising Iraqi people threw a shoe at Bush which is a brave act by a suppressed nation," said one comment on the tiexue.net bulletin board. "But the ugly Englishman threw a shoe at Wen, which was only a barbaric trick."
The shoe-throwing came at the end of Wen's a three-day visit to Britain that was dogged by demonstrations over human rights and Chinese policy in Tibet. Wen returned to Beijing Tuesday.
The protester leapt from his seat near the back of a crowded auditorium, blew a whistle and yelled that Wen was a "dictator" before throwing a shoe toward the stage.
"How can this university prostitute itself with this dictator here, how can you listen ... to him unchallenged," the man shouted.
Security staff escorted the young man, who did not appear to be Chinese, from the auditorium. He was arrested and the BBC said he would appear before magistrates on Feb. 10 in Cambridge on charges of committing a public order offense.
The shoe missed its target, and one of Wen's aides quietly stepped on stage, picked up the shoe and took it away.