Carrie Prejean Finds Support From Her Christian College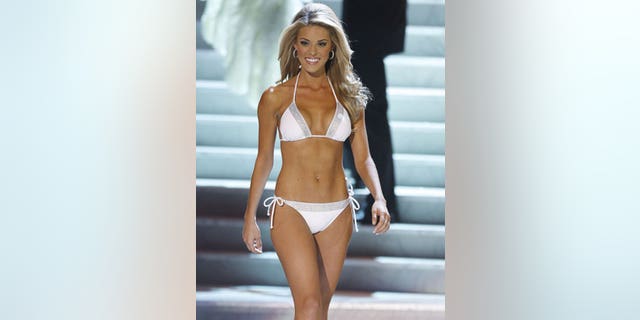 Miss California USA, Carrie Prejean has taken a bumpy ride in the hot seat since she finished as the runner-up in the national pageant, but some from her Christian college remain firmly in her corner.
Prejean will return to San Diego Christian College to study education this fall. On its website, the school, located in the city of El Cajon, just outside San Diego, identifies itself as a Southern Baptist school where students "purposefully seek after God in all they do … pursue an incredible educational experience … (and) learn how to become the next generation of Godly leaders."
Prejean first found herself in the spotlight after answering a question about same-sex marriage during the pageant, and again more recently after the release of some racy photos.
Despite the controversy, hometown supporters, including the president of San Diego Christian College, Paul Ague, believe she is an admirable representation of California and deserves to keep her crown.
"(Prejean is a) 21-year-old woman who handled herself well in the media spotlight thus far," Ague said, citing her handling of the harshness of some public scrutiny, but instead is using her national exposure to make a positive name for herself.
"This is a human interest story about an individual that got thrown under the bus by an organization." Considering the media attention, he said, "I am proud of the way she handled herself with grace."
One student on campus said, it has "been a blessing … it's important for everyone to be opinionated and updated on what is happening in the world. Carrie has a right to speak her opinion."
With a decision made, Ague is ready to get back to business.
"We are a college. We are not about media coverage or even Miss USA pageant coverage," he said. "We are ready to move on."
Prejean is expected to return to school in the fall as a junior with plans to get her bachelor of arts degree in education.