Britney Spears' Father Reveals Chilling Details About Ex-Manager in Court Testimony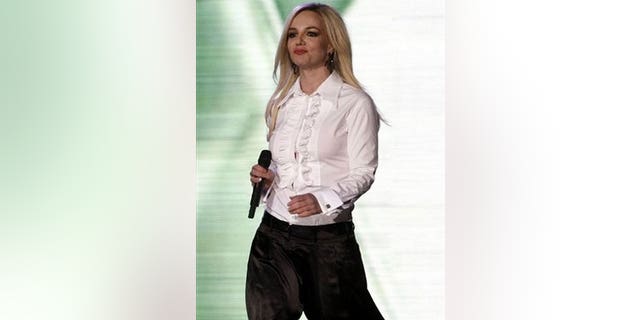 According to Britney Spears' father Jamie Spears, her former manager Sam Lutfi is a predator who continuously harasses the pop singer and seeks to undermine her father's legal control over her life.
According to People magazine, in court testimony Monday, Jamie Spears alleged that Lutfi has made continuous attempts to contact his daughter Britney, 27, including sneaking a prepaid cell phone to her that her security team later confiscated and sending messages under the screen name "citygalin310."
"When Lutfi was in so-called control, [Britney] lost everything – her kids and career," Jamie Spears said at the hearing. "I believe he's a predator, I believe he's a predator, I believe he's very dangerous to her … and causes her a lot of anguish and disbelief. We've asked him to go away before, and now he's coming back. We just want the man to go away. Just leave us alone," People quoted Spears as saying.
VIDEO: Click here to see FOX videos about Britney Spears.
Lutfi, 34, has denied any harassment of Spears, counteracting the claim that he tries to reach out to her by saying that it is she who sends him text messages, despite court orders that forbid her from doing so.
More shocking was the revelation by Spears that it was Lutfi's actions that allegedly led Britney to infamously lock herself in the bathroom last year, the action which led to her hospitalization.
PHOTOS: Click for pics of Britney through the years.
"She was told by Lufti she could have her children for another night," Jamie Spears said. But when ex-husband Federline's bodyguards showed up to take the boys, "she didn't want to let her kids go because she thought she could have them for another night."
According to Jamie, Britney has become "very stable" under his control and the singer now makes her scheduled meetings and takes care of her children. When she was with Lutfi, he argues "she had nothing going on, just mostly tabloids."
PHOTOS: Click for pics of Britney's controversial magazine covers.
The hearing will resume Wednesday.