Authorities, Wary of Violent Protests, Beef Up Security in Pittsburgh Ahead of G-20 Summit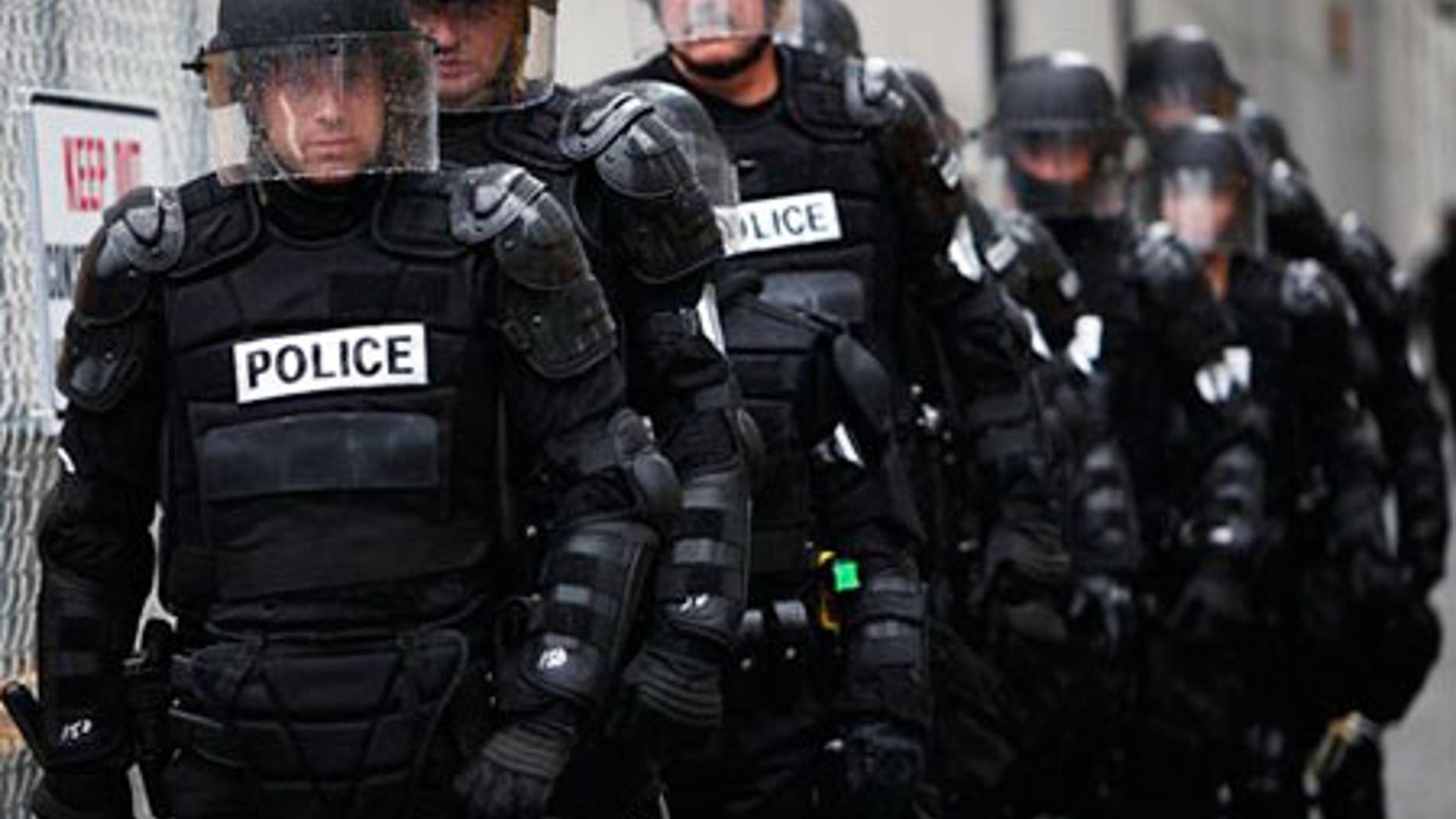 As local, state and federal authorities beef up security ahead of the G-20 summit in downtown Pittsburgh, several protest groups are claiming that they've been targeted in an attempt to silence demonstrators.
Law enforcement officials are erecting a security perimeter around the David Lawrence Convention Center, where the leaders of the world's major economies will meet on Thursday and Friday to discuss ways to combat the global recession.
The officials are wary of a protest like one that occurred in 1999, when as many as 50,000 dissidents shut down the World Trade Organization sessions in Seattle, leading to approximately 600 arrests and $3 million in property damage.
In April, during the last G-20 meeting, in London, thousands of people were arrested and one man died after a confrontation with police.
Beginning at 6 a.m. Thursday, the Allegheny, Ohio and Monongahela rivers will be closed to traffic in Pittsburgh and patrolled by 11 boats from the U.S. Coast Guard. Pennsylvania state police will deploy 1,200 troopers in the surrounding area, including some on helicopters and airplanes. Another 2,500 troops from the Pennsylvania National Guard will provide support as part of "Operation Steel Kickoff."
"Our mission is to support law enforcement agencies — local, state and federal," Pennsylvania National Guard Lt. Col. Chris Cleaver told FOXNews.com, adding that guard members largely will assist with crowd and traffic control.
Nine members of the environmental group Greenpeace were arrested Wednesday after police said they unfurled a banner below the city's West End Bridge, spanning the Ohio River. Pittsburgh Police Assistant Chief William Bochter said eight of the nine people who were arrested will be charged with misdemeanors, and the ninth will be charged with conspiracy. The banner referenced the danger of carbon dioxide emissions to the earth's climate.
Other groups, including the Three Rivers Climate Convergence and Seeds of Peace Collective, reportedly filed a lawsuit against the Pittsburgh Police Department on Monday, alleging they had been systematically targeted by officers and deprived of their First Amendment rights.
U.S. District Judge Gary Lancaster ruled in favor of the Pittsburgh police, citing the heightened security needed for the G-20 summit.
Diane Richard, a spokeswoman for the Pittsburgh Police Department, told FOXNews.com that although no protest groups will be specifically identified, any disrupters will be removed from the area.
"We will not identify specific groups as problematic," Richard said. "Everyone is permitted to exercise their First Amendment right in a lawful manner. However, our operations are guided by intelligence gained. As indicated, it is our duty to provide areas for groups to assemble peacefully."
According to reports, members of the Seeds of Peace Collective, a Montana-based group that provides free meals to demonstrators, have had their bus towed for parking violations and have been stopped for investigation of loitering charges since setting up in the city on Friday.
Organizers for the Three Rivers Climate Convergence, a partnership of local groups concerned about climate change, told FOXNews.com the "harassment" by Pittsburgh police hasn't stopped their members from rallying.
"The harassment is very real," organizer Kim Teplitzky said. "The food buses have been stopped constantly and they basically told us they're going to keep doing it as long as we're here. Fortunately, the harassment hasn't stopped us from doing our actions. There's a major economic and climate crisis right now and the G-20 is not going to solve it. It's only propping up the same failed processes that have causes these dual crises."
The anti-war group Code Pink erected a tent city early this week in Pittsburgh's Point State Park to highlight attention to the estimated 25 million refugees worldwide.
"We were just nice, little old ladies who had our pink shirts on," Code Pink organizer Eileen Olmstead told FOXNews.com. "Nobody harassed us, but that's not to say we didn't see the police harassing other police."
Olmstead said no Code Pink members were arrested during the tent city event on Monday and Tuesday.
The Associated Press contributed to this report.