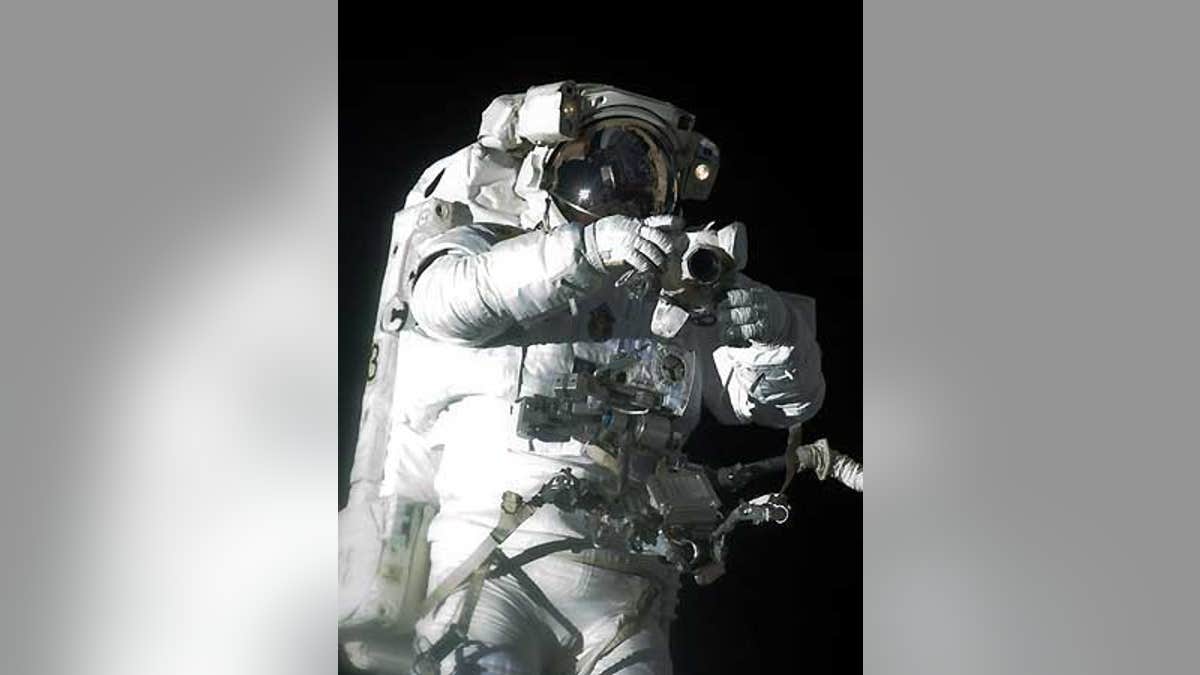 The crew of the shuttle Atlantis plans to spend today wrapping up work at the International Space Station (ISS) in preparation for departure tomorrow.
The seven STS-129 astronauts, led by commander Charlie Hobaugh, have had a busy week docked at the orbiting laboratory, where they've completed three spacewalks and complicated robotic work to deliver about 15 tons of spare supplies. They plan to spend Tuesday transferring the last of their cargo to the ISS and loading any equipment that needs to be carried back to Earth.
The home-bound spaceflyers will say goodbye to the five long-term station residents in the afternoon and close the hatches between the two vehicles at 12:28 p.m. EST. Atlantis is set to undock from the outpost early Wednesday.
• SLIDESHOW: Atlantis astronauts go for a spacewalk
• SLIDESHOW: Space Shuttle Atlantis mission in pictures
"We expect a busy day onboard the space station tomorrow to get all our final items transferred and the hatch closed on time," lead station flight director Brian Smith said Monday. "The mission is proceeding well."
Atlantis will be leaving with one more person than it came with, as station flight engineer Nicole Stott, a NASA astronaut, is due to end her three-month space tenure and fly home with the STS-129 crew.
"One of our primary goals is bring Nicole Stott back, so we will not close the hatches if at all possible without her on the shuttle side and we'll bring her home," STS-129 mission specialist Mike Foreman said in a preflight interview.
The shuttle astronauts must pack up the spacesuits used for the mission's spacewalks and move them back to the orbiter, as well as check out the tools they will need for undocking and returning to Earth.
One spaceflyer especially eager to come back to the ground is mission specialist Randy Bresnik, who made his first voyage to space on this trip. Early Sunday, Bresnik's wife Rebecca gave birth to the couple's second child, a girl named Abigail.
The astronaut has had to balance focusing on his mission with missing his family back home. In fact, his wife was laboring to give birth while Bresnik was making his first spacewalk. Despite the potential for distraction, the spacewalk went off without a hitch and mission managers said he performed admirably.
"Randy was completely focused on the mission and that's exactly how it should be," Smith said.
The STS-129 spaceflyers will also get some time off today to rest up for the final leg of their space journey. Before they close the hatches on the station they will take part in a change-of-command ceremony to mark the end of the station's Expedition 21 mission and the beginning of Expedition 22.
Normally these ceremonies happen just before the outgoing ISS commander leaves, though Expedition 21 commander Frank DeWinne of Belgium will not return to Earth until Dec. 1. DeWinne requested to hold the event early, and transfer control to his replacement, NASA astronaut Jeff Williams, while Stott was still onboard.
"Frank's idea made a whole lot of sense," Smith said. "It's how he wanted to do it, so we said, 'Sure.'"
DeWinne, the first European Space Agency astronaut to serve as station commander, also had the shortest tenure of an ISS captain, with a total command time of about six weeks.