Army Ignored Warning Signs From Fort Hood Shooter, Former Classmate Says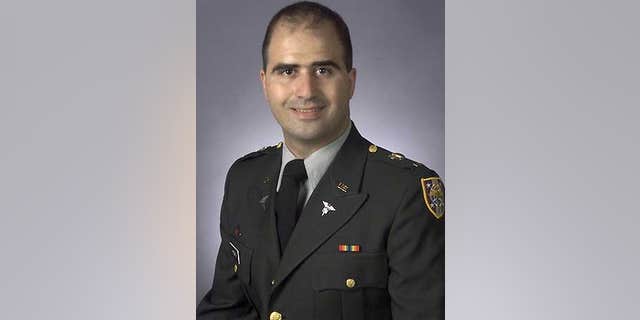 The warning signs were all there: the justification of homicide bombings; the spewing of anti-American hatred; the efforts to reach Al Qaeda ...
But the U.S. military treated Major Nidal Malik Hasan with kid gloves, even after giving him a poor performance review. And though he was on the radar screen of at least one U.S. intelligence agency, no action was taken that might have prevented the Army psychiatrist from allegedly gunning down 13 people and wounding 29 others in the Fort Hood massacre last week.
"There were definitely clear indications that Hasan's loyalties were not with America," Lt. Col. Val Finnell, Hasan's classmate at the Uniformed Services University of the Health Sciences in Bethesda, Md., told FoxNews.com in an exclusive interview. He and Hasan were students in the school's public health master's degree program from 2007-2008.
"There were all sorts of ... comments made throughout the year that made me question his loyalty to the United States, but nothing was done," said Finnell, who recalled one class during which Hasan gave a presentation justifying homicide bombings.
"The issue here is that there's a political correctness climate in the military. They don't want to say anything because it would be considered questioning somebody's religious belief, or they're afraid of an equal opportunity lawsuit.
"I want to be clear that this wasn't about anyone questioning his religious views. It is different when you are a civilian than when you are a military officer," said Finnell, who is a physician at the Los Angeles Air Force Base.
"When you are in the military and you start making comments that are seditious, when you say you believe something other than your oath of office — someone needed to say why is this guy saying this stuff.
"He was a lightning rod. He made his views known and he was very vocal, he had extremely radical jihadist views," Finnell said. "When you're a military officer you take an oath to defend against all enemies foreign and domestic.
"They should've confronted him — our professors, officers — but they were too concerned about being politically correct."
Finnell said the warning signs were clear to many, not just classmates. Faculty members, including many high-ranking military officers, witnessed firsthand his anti-Americanism, he said.
Finnell recalled Hasan telling his classmates and professors, "I'm a Muslim first and I hold the Shariah, the Islamic Law, before the United States Constitution."
He recalled one time when his classmates were giving presentations in an environmental health class on topics like soil and water contamination and the effects of mold. When it was Hasan's turn, he said, he got up in front of the class and began to speak about his chosen topic, "Is the War on Terror a war on Islam?"
Finnell says he raised his hand. "I asked the professor, "What does this topic have to do with environmental health?"
"When he was challenged on his views, Hasan became visibly upset. He became sweaty, he was emotional."
But despite questioning from the other students, Finnell said, the professor allowed Hasan to continue. He said Hasan's anti-American vitriol continued for two years as he worked toward his degree in public health.
There were even more warning signs that might have alerted the Army in recent months:
— In the days and weeks before the shooting, Hasan voiced his objections to Muslims fighting the war on terror to members of his mosque, the Islamic Community of Greater Killeen. Congregants at the mosque said he voiced his objections to Muslims serving in the U.S. military and to his impending deployment to Afghanistan.
— Over the summer, Hasan's comments led Osman Danquah, co-founder of the mosque, to recommend that it deny Hasan's request to become a lay Muslim leader at Fort Hood, the Associated Press reported.
— In the months before Thursday's shooting Hasan tried reaching out to people associated with Al Qaeda — and did so under the watchful eye of at least one U.S. intelligence agency. An intelligence official told FOXNews.com that "Hasan was on our radar for months."
On Sunday Sen. Joe Lieberman announced his intention to lead a congressional investigation into the Fort Hood murders, saying there were "strong warning signs" that Hasan was an "Islamic extremist."
"The U.S. Army has to have zero tolerance. He should have been gone," said Lieberman, who is chairman of the Senate Committee on Homeland Security and Governmental Affairs.
In interviews Sunday, Army Chief of Staff Gen. George Casey stressed that it was too early in the investigation to know whether these warnings signs could have spared the lives of the 13 killed, dismissing earlier reports about such signs as "speculation" based on anecdotes. "I don't want to say that we missed it," he said.
Finnell said that once Hasan was identified as the suspect in Thursday's massacre, he reached out to the Army to tell them about his experiences with Hasan.
This time, he said, "They listened."