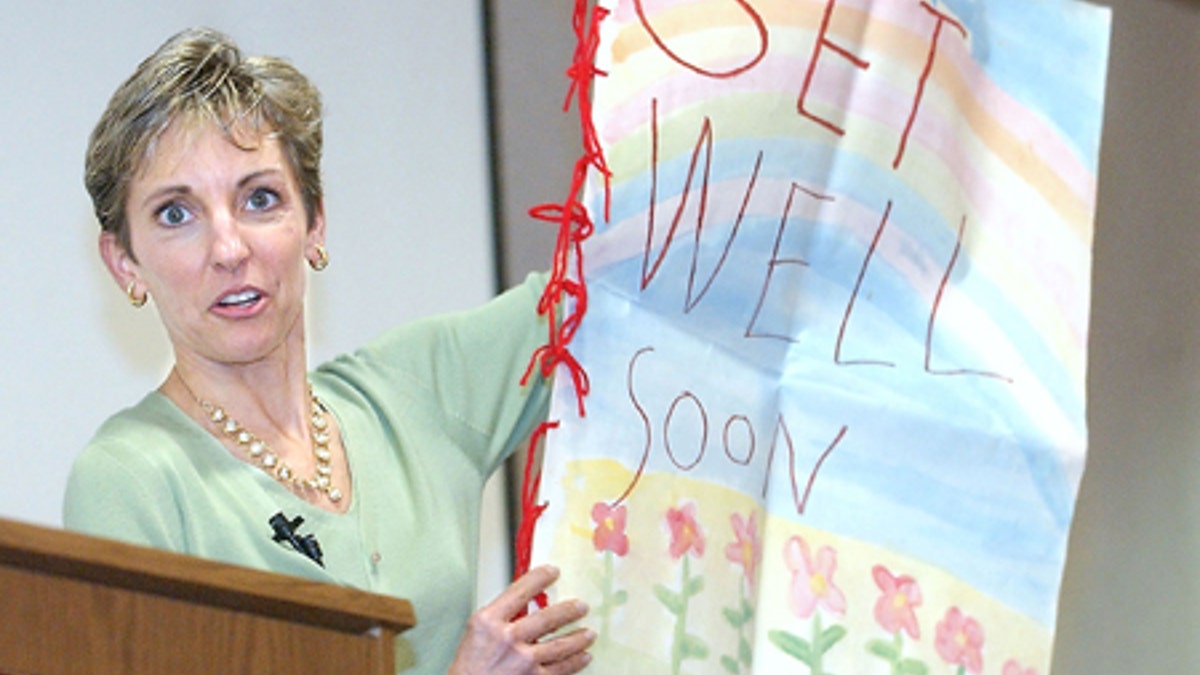 It's been 20 years since a brutal attack in New York City's Central Park left a 28-year-old investment banker clinging to life, the victim of a crime that shook the nation and divided a city.
The victim, Trisha Meili, quickly became known around the world as the "Central Park Jogger" as details emerged about the case.
Meili had been bludgeoned, raped and left for dead in a ravine in the park near 102nd Street. She had lost 80 percent of her blood before she was found and taken to Metropolitan Hospital, where she remained in a coma for almost two weeks.
Now, two decades since that horrific experience, Meili talked with FOX News about her uphill battle toward recovery — which at times seemed a battle she might not win.
"Basically, as a result of the beating to my head, I suffered a traumatic brain injury. My left eye socket had been crushed in, and what the doctors had told me was that the force of the blow was so strong that the eyeball exploded into thin plates of my orbital floor," Meili told FOXNews.com.
In the beginning, the outlook was grim. After the attack on April 19, 1989, Meili was in a state of profound shock as a result of her injuries, and doctors didn't think she would survive – let alone walk or talk again.
"I think a turning point was getting off the ventilator so I could breathe on my own, and when I came out of the coma. But they didn't know cognitively how I would fare," Meili said.
The road to recovery.
The road to recovery was a long one, hindered by the extent of the physical and emotional damage caused by the attack. But after almost seven months in the hospital learning to walk and talk again, Meili shocked everyone with her resilience and determination to get back the life she had before.
"I was surrounded by this tremendous amount of support in ways that I didn't even know from all over the world. And I think the power of that is so profound that on the one hand, I did experience this tremendous level of violence, but at the same time I experienced this tremendous level of support and outpouring of love," Meili said.
For the most part, the long-term physical effects of Meili's injuries have been minimal considering the extent of the injuries she sustained.
"I have no sense of smell which is a common response to traumatic brain injury, and I have some double vision and some issues with balance – but I've learned to deal with them," she said. "Mentally I'll never be the same as I was before the attack, and ... in some ways it's hard to accept that, but it's a giant step in my healing to be able accept that and to acknowledge it."
Speaking out.
In 2003, after 14 years of public silence, Meili decided to reveal her identity as the "Central Park Jogger" and share the story of her survival and recovery with the world in her book "I Am the Central Park Jogger: A Story of Hope and Possibility."
"I was amazed at the speed and the extent of my recovery, and I thought it was a gift that I wanted to share and I kept feeling that sharing my story would help others," Meili said.
But it wasn't until she visited a public rehabilitation center in Boston to speak to the patients about her recovery that she found her inspiration to write about her experience.
"A man sitting in a wheelchair asked the final question. He said to me, 'Were you ever in a wheelchair?' And I said, 'Yeah, I was.' And then with such intense feeling, he said to me, 'You give me great hope. I can beat this. It can be done,'" Meili said. "And that inspired me to say, 'You know what? I need to share this.'"
Turning tragedy into triumph.
Today, Meili shares her message of hope and possibility as a motivational speaker and an advocate for traumatic brain injury patients, as well as victims of sexual assault.
"People are getting something from the message, and then it's healing to me, too. So I benefit from it and I get inspired from the power of the human spirit of the people I speak to. It's mutually reinforcing," Meili told FOXNews.com.
Working with the Achilles Track Club, an organization that helps disabled athletes participate in marathons and other running events, Meili developed the Hope and Possibility 5M charity run. Now in its seventh year, the event takes place in June in New York City's Central Park.
"When you feel good about yourself you can do anything, and I just see it over and over with the people at Achilles," she said.
Meili also works with Department of Veterans Affairs, saying one of her goals for the future is to make sure that injured soldiers and their families have access to the resources they need upon returning from war.
Twenty years after the attack, Meili is stronger than ever. She's turned her tragedy into triumph, by inspiring millions along the way with her message of hope and possibility.
"Life is not over, it's not easy, it's a lot of work there can be a lot of frustrations," Meili said. "Yes, it will be different, but different doesn't mean worse."