Zlatan Ibrahimovic gets first MLS red card after slapping player, faking injury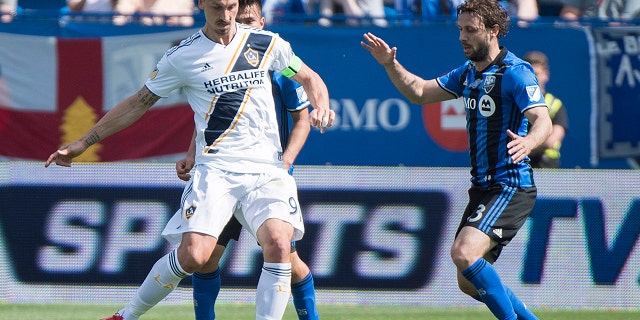 NEWYou can now listen to Fox News articles!
Zlatan Ibrahimovic is one of the most polarizing players in Major League Soccer, but couldn't get his latest antics passed a referee Monday during his match against the Montreal Impact.
Ibrahimovic, of the Los Angeles Galaxy, was given a red card for slapping Impact winger Michael Petrasso in the head.
The match was briefly paused for the video assistant referee to confirm the incident, according to For The Win.
Ibrahimovic tried to get Petrasso to take some of blame after appearing to fake an injury when Petrasso made minimal contact with his foot.
It was Ibrahimovic's first red card in MLS and resulted in an ejection. The European star had made his debut for the LA Galaxy on March 31 after his contract ended with Manchester United.
The Galaxy defeated Montreal, 1-0, behind a 75th minute goal from Ola Kamara.