Yoenis Cespedes' teammates celebrate his return to the Mets with comedy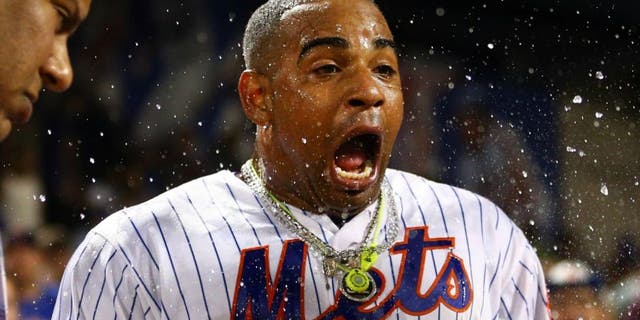 Yoenis Cespedes has agreed to a four-year, $110 million deal to return to the New York Mets. And he might not even be the person most excited about the news.
In addition to the millions of relieved Mets fans -- this is the second consecutive offseason they've feared losing their cleanup hitter -- Cespedes' teammates are thrilled to welcome him (and his bat) back.
Among the comedians in the Citi Field clubhouse: