Yankees Clear A-Rod For Comeback, Set To Play In 1st Minor League Game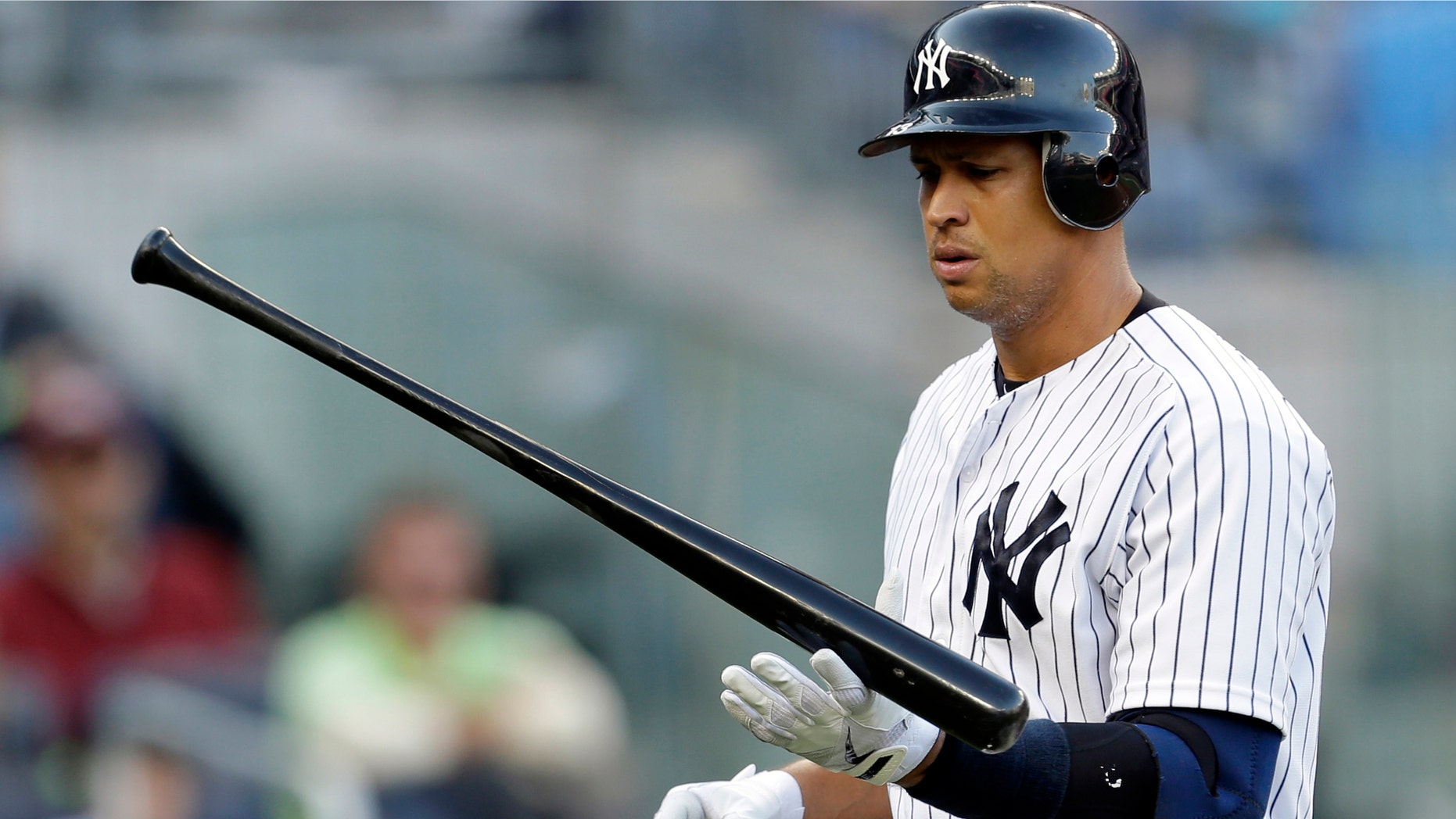 This time around, Alex Rodriguez decided to let the New York Yankees do the talking as the team announced the third baseman is set to play his first minor league game on a rehabilitation assignment.
Rodriguez is scheduled to start Tuesday night for Single-A Charleston in the South Atlantic League, the Yankees said Monday. Rodriguez is supposed to play at least three innings against Rome during the game in South Carolina.
While recovering from surgery on his left hip on Jan. 16, Rodriguez has been working out at the Yankees' spring training complex in Florida.
The three-time AL MVP, who turns 38 later this month has 647 career home runs and without him, the team has struggled this season with several other stars also on on the disabled list.
On Saturday, Rodriguez says he feels great and that his relationship with the Yankees is fine.
"So far, no issues," Rodriguez said. "I'm just working really hard. I'm having fun. It's exciting to be back on the field."
"I feel like my swing is definitely getting back to form," Rodriguez said. "(Defensively) moving better the last few days. Everything is coming along."
Last week, his rehabilitation became a point of contention.
Rodriguez posted Tuesday evening on Twitter that his hip surgeon had cleared him to play in rehab games, an announcement that angered general manager Brian Cashman to the point wehre he told him to "shut the f*** up" because Rodriguez has not been given the go-ahead by team doctors.
When asked if everything is OK with the Yankees, Rodriguez said "absolutely."
"Ready to get back on the field," Rodriguez said. "All good."
Based on reporting by The Associated Press.
Follow us on twitter.com/foxnewslatino
Like us at facebook.com/foxnewslatino