XFINITY Series driver Blake Koch ditches his playoff beard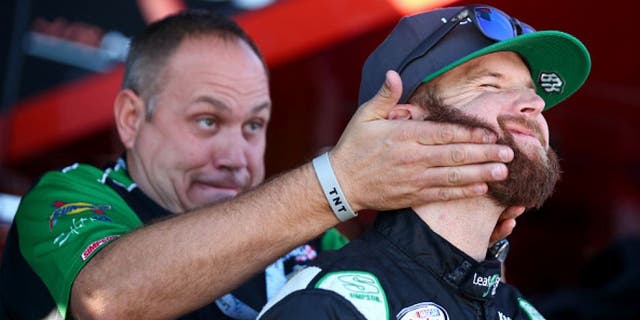 Blake Koch is out of the XFINITY Series Chase playoffs.
And so now Koch's beard is off his face.
Koch had vowed to keep growing his beard as long as he stayed in the Chase, and he made it all the way to the Round of 8 before getting eliminated last Saturday night at Phoenix International Raceway. He took to social media to document the strikingly different look he's now sporting, while lamenting at least one of the post-beard options that he said his wife nixed.
Check out his transformation below.