XFINITY rainout leads to lineup changes in Drive Sober 200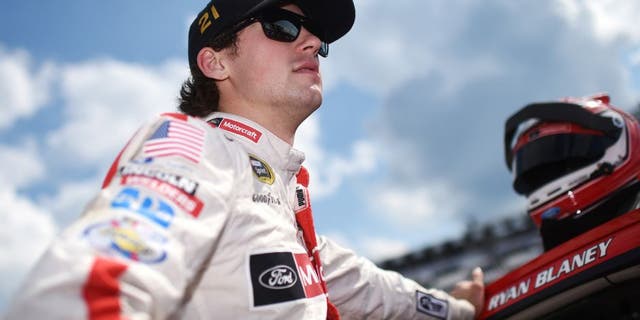 Work in NASCAR long enough and you learn one unerring truth: Every single thing that happens has unintended consequences.
And so it is with the rainout of Saturday's Drive Sober 200 NASCAR XFINITY Series race at Dover International Speedway, which has been rescheduled for 10 a.m. Sunday morning.
Three NASCAR Sprint Cup Series drivers who are in the field for the Chase for the Sprint Cup were scheduled to also compete in the XFINITY race. The three are Kyle Busch, Joey Logano and Austin Dillon.
But now that both the XFINITY and Cup races are scheduled for the same day, driver changes already are in the works.
Team Penske said Ryan Blaney and not Logano will drive the team's No. 22 Ford Mustang in the XFINITY race Sunday morning. Blaney will do double duty on Sunday, but unlike Logano, he is not in the Chase.
"Our priority is to win the Sprint Cup championship and this is an important race," said Logano. "If this was the spring race, you might have different thoughts, but right now there is a lot to think about and I'm sure we'll make the best decision we know how to."
That decision, Team Penske reported later via its Twitter account, was to replace Logano with Blaney in the No. 22.
Joe Gibbs Racing took to Twitter a little later to announce that Drew Herring would replace Kyle Busch in the No. 18.
And finally, a short while later, Regan Smith tweeted from his personal account that Regan Smith would be driving for Dillon in the XFINITY race.
The forecast for tomorrow calls for only a 25 percent chance of rain at 8 a.m., according to weather.com.
After the XFINITY Series race, the NASCAR Sprint Cup Series will race at 2 p.m. with the Citizen Soldier 400, the third race in the Chase for the Sprint Cup.