WWE's Paul Heyman is launching his own reality series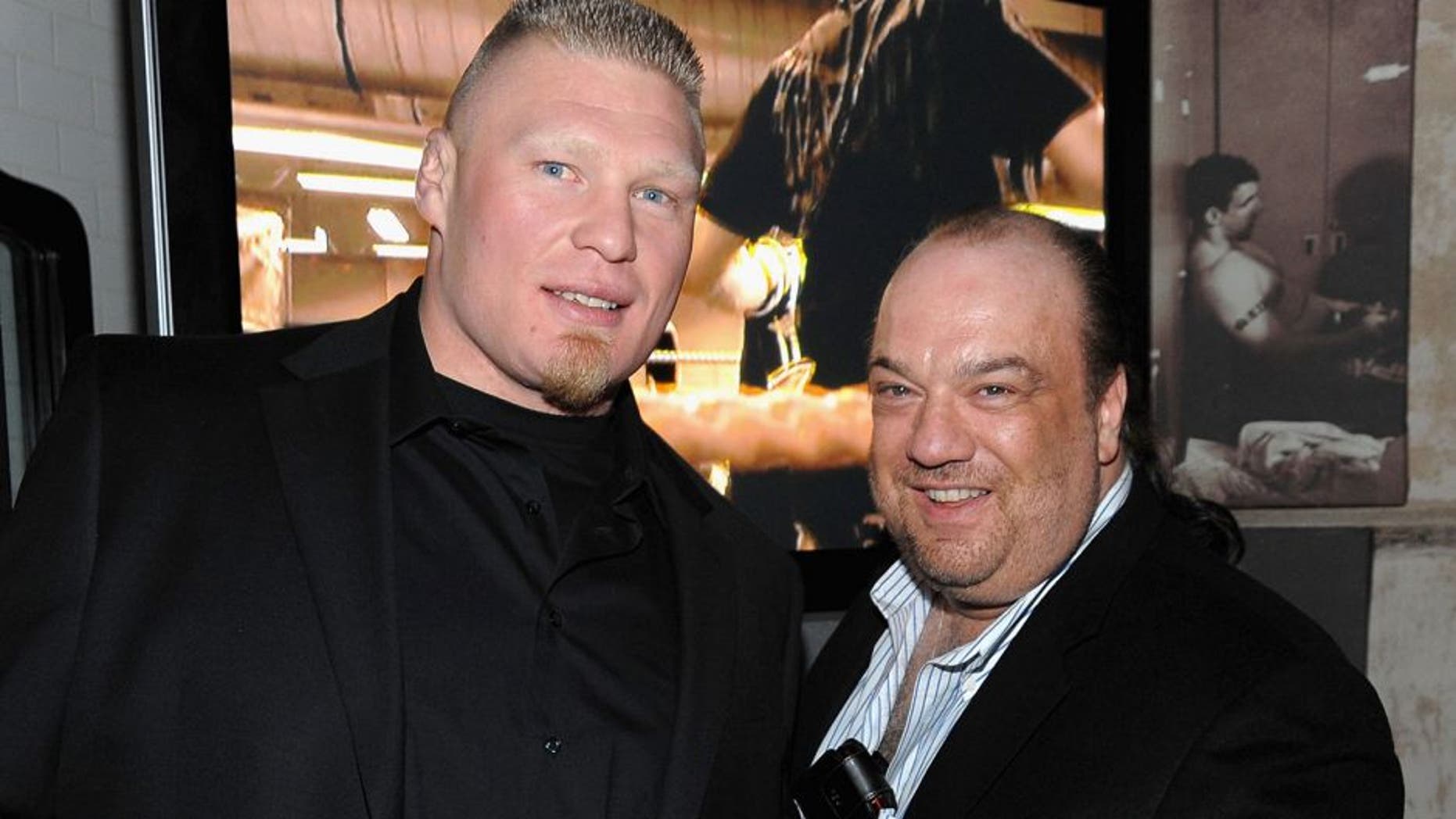 WWE personality Paul Heyman is currently filming a new reality show that he'll look to launch on television in the near future.
According to The Wrap, Heyman has already started production on a reality series that will follow the prolific pitchman with his day job at Looking4Larry, a New York City based advertising and marketing firm.
"It's a day in the life of the Looking4Larry agency and all of the many problems that we are forced to solve," Heyman said. "It's the juggling act."
Heyman is well known as an on-air personality as part of WWE programming, where he serves as the mouthpiece for former UFC heavyweight champion turned professional wrestler superstar Brock Lesnar.
To launch the new reality series, Heyman will work with Mitchell K. Stuart, an Emmy award winner, who has previously teamed up with the pro wrestling icon on many short films for his website -- The Heyman Hustle.
The project has already started filming in New York with plans to follow Heyman and his company to Los Angeles, Las Vegas and other locations.
As of now, there's no distribution deal in place for Heyman's new reality show.
Considering Heyman's over-the-top personality it's hard to imagine him turning in anything other than must-see television.
"I'm a single parent looking to demonstrate to his children that you can work your ass off and have the time of your life doing it," Heyman said. "I sleep two hours a night, so if I don't keep busy, I end up getting myself in a lot of trouble.
"At least now if I get in trouble, it'll make for good television!"