Wrestling legend Ric Flair had 15 drinks a day, slept with 10,000 women, documentary reveals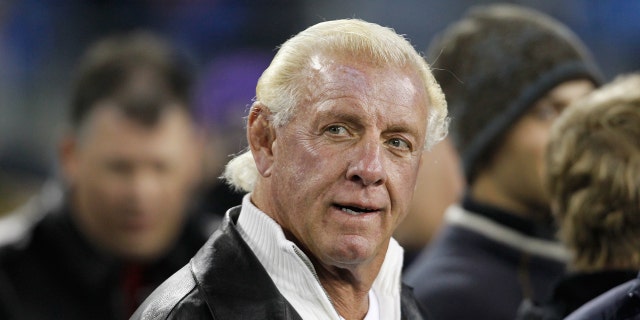 American professional wrestling legend "The Nature Boy" Ric Flair claims he slept with more than 10,000 women and drank 10 beers and five cocktails a day for over 20 years, a new documentary reveals.
Director Rory Karpf, in a documentary, followed the career of Flair, 68, and revealed the lifestyle of one of the most influential men in the wrestling business.
Flair, who has been married four times, said that his public persona intertwined with his private life, resulting in sleeping with more than 10,000 women during his lifetime and having a strong alcohol addiction, the USA Today reported.
Flair said he used to consume as many as 10 beers and five alcoholic cocktails a day for decades while travelling from show to show. He recalled telling a psychiatrist that he drank "at least 10 beers, and probably five mixed drinks" every day – to which the medical professional replied saying, "That's not possible."
"I work every day. I drink a beer in the car, I get to the hotel and I drink vodka," he told the psychiatrist in 1989.
He recalled his relationship with the doctor, "By the time I got through with that son of a (expletive), he was laying on the couch and I was on the chair talking to him," Flair told the documentary makers.
The alcohol addiction almost proved to be fatal to the wrestler. In August, Flair was placed in a medically induced coma before going for surgery amid kidney failure prompted by excessive drinking over the years.
Doctors reportedly said he had only a 20 percent chance to survive, the New York Daily News reported. "I wouldn't even begin to think about drinking," he told the paper. "If you ever hear that I'm out drinking again, say, 'Ric, you (dummy), you deserve whatever you get."
"Going forward, I want people to take my advice as opposed to wanting to be or act like me. There's a lot of 20-year-old kids that want to be Ric Flair. That's cool if it's in a good context. But if it's drinking to relieve stress or cope with life, that's not the answer," Flair added.