Would Chip Kelly leave the Eagles for a college gig?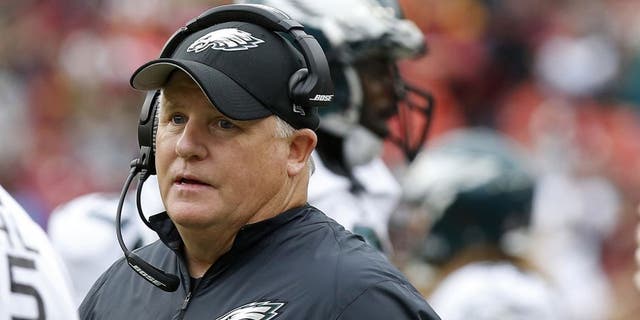 NEWYou can now listen to Fox News articles!
Chip Kelly's longevity with the Eagles has become a topic of discussion since his team has struggled to get out of the gate.
Even after a win over the Saints Sunday that got them to 2-3, the Eagles coach's desire to go back to the college ranks – where he had great success with Oregon – may be a lure if Philadelphia struggles.
While on "The Herd" on Tuesday, MMQB's Peter King said that isn't likely to happen.
"I think he likes being a little bit of a mystery man but on the other hand I don't think he's looking to leave at all. I would be very surprised if he entertained any offers at all," King said.
"I don't think this is like Nick Saban in Miami in 2006."
The Eagles have won two of three, and Sam Bradford has shown signs of life after. In the first two games, Bradford had two touchdowns and four interceptions. In their last three, he's improved his numbers with six scores and two picks.
Watch the video above to get more of King and Colin Cowherd's take.