Worst Super Bowl memory of all time? Hard to top Seahawks' Jeremy Lane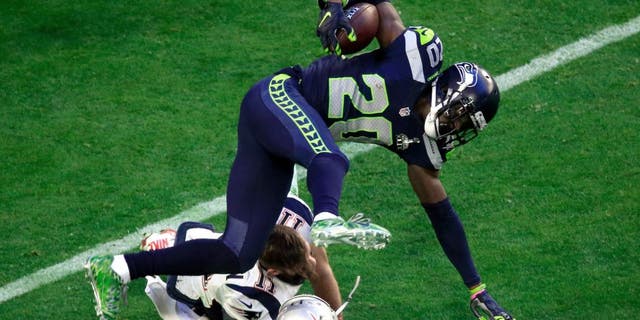 Seahawks cornerback Jeremy Lane had an interception early in last season's Super Bowl, but the game and his year went downhill from there. Jamie Squire Getty Images
Losing a Super Bowl on a last-second interception at the goal line can be a nightmarishish thought for any player. It certainly turned into a bad dream for Jeremy Lane.
A reserve cornerback for the Seattle Seahawks, Lane was in a post-surgical slumber after breaking his arm during last season's Super Bowl matchup against the New England Patriots. He opened his eyes just as it appeared the Seahawks were ready to score the go-ahead touchdown.
"I woke up, we were on the 1-yd line. Enough said," Lane told reporters Tuesday following his first practice session since he suffered the broken arm and a torn ACL in the 28-24 defeat to the Patriots.
Lane dozed off just as quickly as he awoke and wound up missing what will go down as one of the most memorable plays in Super Bowl history. Seattle coach Pete Carroll called for a controversial pass that Patriots rookie cornerback Malcolm Butler intercepted at the goal line with 20 seconds to play to seal the outcome.
Still drowsy from the effects of the surgery, Lane said he didn't realize the Seahawks lost the game and their bid for consecutive Super Bowl championships until the following day.
If that wasn't enough to ruin his season, Lane learned he had torn the ACL about a month later when his knee buckled while grocery shopping. And, to compound his woes, he later needed a second operation to clear up an infection in his surgically repaired arm.
MORE NEWS: Want stories delivered to you? Sign up for our NFL newsletters.