World Cup winners predicted by Russia's 'psychic' cat Achilles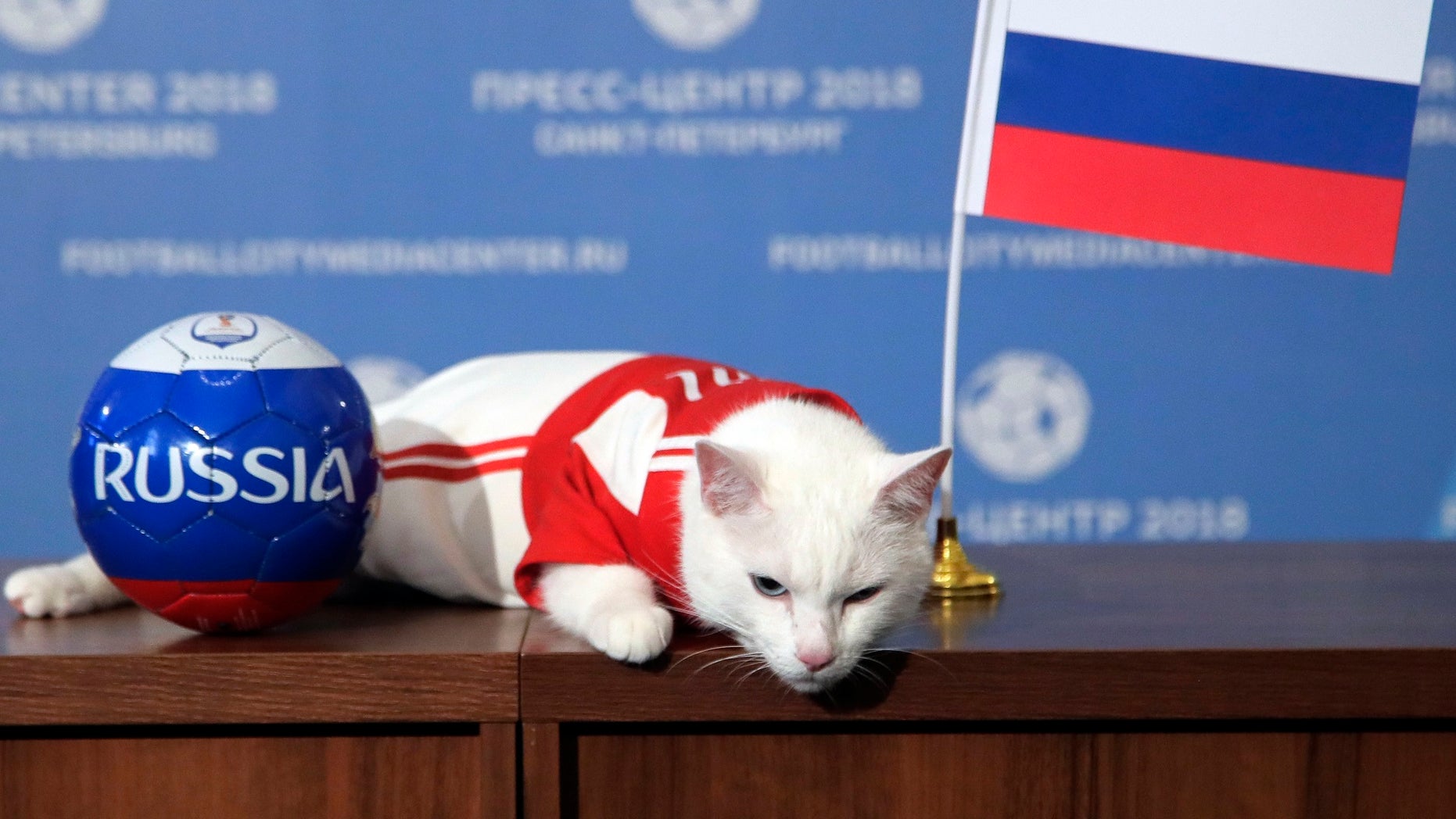 Although he can't hear, Achilles has a sense of who is going to win the 2018 World Cup.
The small white feline, who has bright blue eyes, is the real MVP of the tournament, tasked with predicting the outcome of matches, according to Euro News. The cat has reportedly trained for his big job during this year's World Cup, held throughout Russia.
To predict the matches, two identical bowls of food are placed in front of him, each one with a flag of the country that is playing, Anna Kondratyeva, the cat's veterinarian, told the news outlet. Whichever bowl Achilles eats from will be the winner.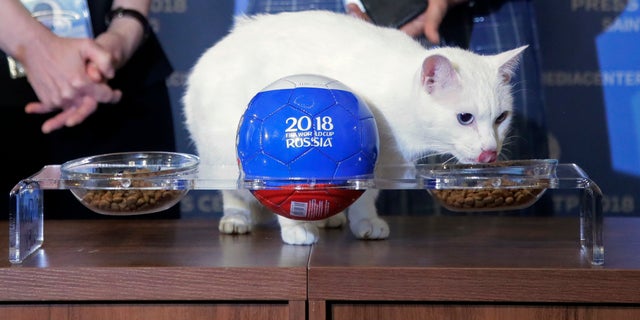 "He's absolutely unbiased," Kondratyeva said. "He's deaf to any comments from the fans so he probably feels with his heart and a special cat sense."
2018 FIFA WORLD CUP: WATCH LIVE MATCHES STREAMING ON FOX SPORTS FROM JUNE 14 TO JULY 15
That cat sense has served him well in the past. Achilles apparently correctly predicted the winners of the FIFA Confederations Cup matches in St. Petersburg, where he lives, in 2017. He even predicted one match to end in a draw, according to Euro News.
When he's not putting his psychic abilities to the test, Achilles lives at the Hermitage museum in St. Petersburg. For the World Cup, he is expected to live at the Cat Republic cafe, where he will have a greater opportunity to "meet guests."
WORLD CUP MASCOTS THROUGH THE YEARS, FROM ZABIVAKA TO WORLD CUP WILLIE
The cat chose Russia to win its opening match against Saudi Arabia.
Achilles isn't the first animal fans turned to in order to get an idea of how the World Cup would play out. In 2010, an octopus named Paul correctly predicted all seven matches Germany, his home country, played. He also correctly selected Spain over Holland in the final match.