World Cup Tickets Go On Sale: 80,000 Applications In The First Hour, FIFA Says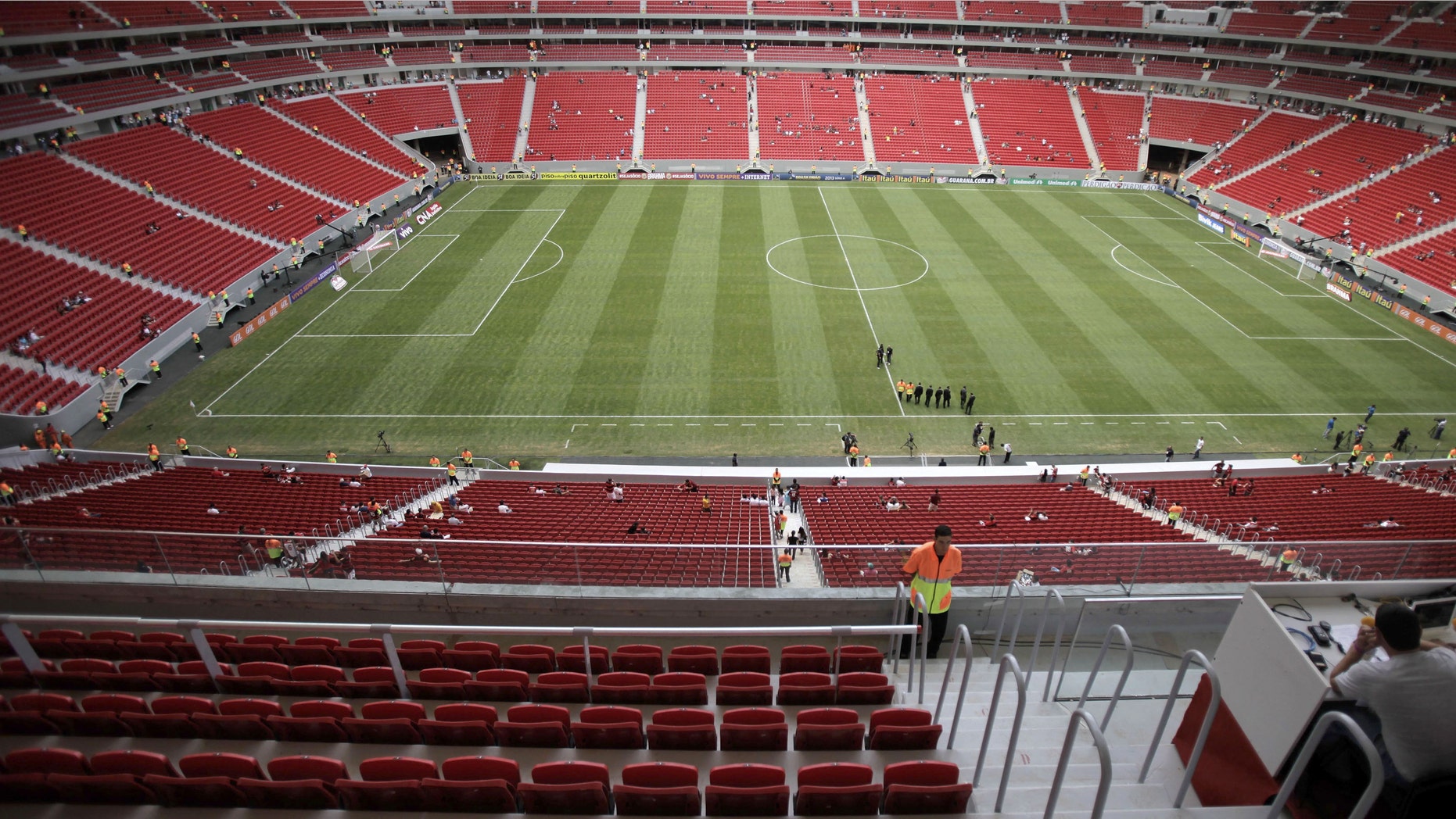 SAO PAULO – Ticket sales for the 2014 World Cup in Brazil went on sale Tuesday, with FIFA reporting that the world's governing soccer body received over 80,000 applications for spots within the first hour of sales.
There were about seven applicants for every ticket of the 64-match tournament in 2006, which was attended by more than 3.3 million fans, according to FIFA. Almost 2 million tickets were sold to the general public in South Africa in 2010, although the number of applications during the first ticketing phase was significantly lower.
"It's always difficult to predict," FIFA marketing director Thierry Weil said Monday. "But I truly believe that it will be more toward to what happened in Germany than in South Africa. We believe there will be a huge demand for this World Cup. But again, we will see after the opening."
FIFA expects about 3.3 million tickets to be available for the monthlong tournament in Brazil.
Tickets will cost as low as $90 for first-round matches and will start at $440 for the final at Maracana Stadium in Rio de Janeiro. The most expensive ticket for the final will cost $990. Brazilian citizens over 60, local students and members of some social programs can get tickets at $15. In 2010, some South Africans could pay as little as $20.
Fans don't have to rush to try to guarantee a ticket because all applications made through Oct. 10 will enter a random selection draw if there aren't enough tickets available to fulfill all requests.
The sales of the leftover tickets will begin Nov. 5 on a first-come, first-serve basis. Another phase will begin Dec. 8 after the World Cup draw determines where and when each nation will play. The tournament begins June 12, with Brazil playing the opener in Sao Paulo.
Weil said FIFA is confident the ticketing system put in place for next year's World Cup will handle the expected high demand for tickets.
"We can do a lot of simulations but the biggest test will come tomorrow when it all starts," Weil said. "But we are confident that things will work."
FIFA is facing a higher level of complexity in the ticket sales this year because the Brazilian government demanded discount tickets be offered to some citizens, forcing a fourth ticket category. Weil said that added difficulties to the sales operation, especially because of the need to verify the buyers' eligibility to the cheaper price categories.
Nearly 800,000 fans attended the Confederations Cup in Brazil this year, with ticket sales easily surpassing those for the warmup tournament in South Africa in 2009 and in Germany in 2005.
Many fans across Brazil faced difficulties picking up their tickets for the 16-match competition won by Brazil, with lines of up to three hours in some distribution centers. That prompted FIFA to allow fans attending World Cup matches the option of having tickets delivered to their home, although at their own cost.
"We all agree that the Confederations Cup is more than just a test event," Weil said. "But for the operations side it's the best thing that we can have. We learned a lot from what happened there."
Fans buying the discounted tickets will not have the option to receive their tickets at home because they will have to show proof of their eligibility to the cheaper prices at the distribution centers.
Based on reporting by the Associated Press.
Follow us on twitter.com/foxnewslatino
Like us at facebook.com/foxnewslatino