With Rodney gone, Mariners' bullpen takes on new look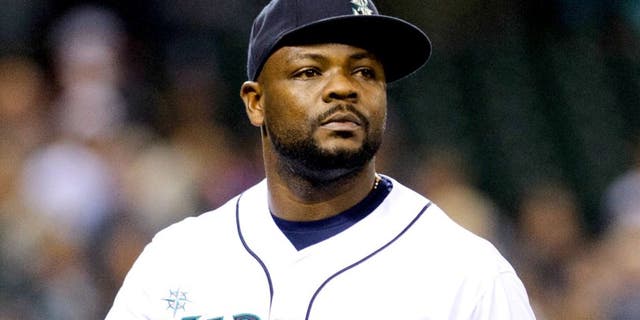 The Seattle Mariners made a decision regarding recently DFA'd reliever Fernando Rodney on Thursday, trading him to the Chicago Cubs for cash considerations.
Rodney's fall from grace with Seattle has been well documented, as he lost his closing job early in the year due to a string of ineffective pitching.
Earlier this week, manager Lloyd McClendon effectively stated that Tom Wilhelmsen will be the club's closer for the foreseeable future, with young right-hander Carson Smith manning eighth inning duties.
As Shannon Drayer of ESPN Seattle pointed out, Smith and Wilhelmsen are the only two members of the Seattle bullpen that were also there on Opening Day. The team has since turned to young pitchers like Edgar Olmos, who picked up his first career victory earlier this week.
Journeyman Logan Kensing has also earned a role on the new-look bullpen as he tries to resuscitate his career.
Speaking to Drayer, Wilhelmsen commented on the whirlwind that has been the Mariners' 2015 roster: "It's been quite a roller coaster this year, for the team in general but definitely in the bullpen. People no longer here, up and down, left and right, so it felt good to get that bullpen win the other day. (Edgar) Olmos his first win, on a night that Robbie (Robinson Cano) breaks records and LoMo (Logan Morrison) breaks out of a slump on his birthday, it was a good day."
With the Mariners out of the playoff picture and having cut ties with a former linchpin of their bullpen, they'll likely turn their attention to this new group of relievers and begin sorting out their options for 2016.