Winless Raiders seeking answers for 3rd-down defensive problems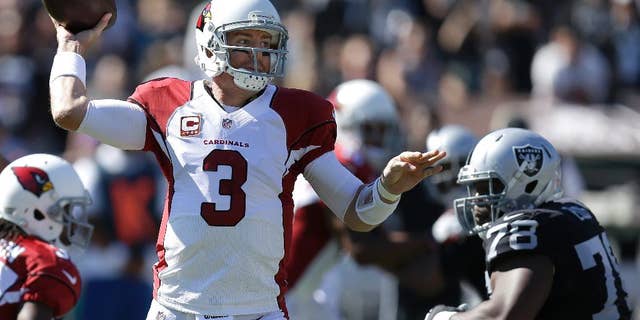 ALAMEDA, Calif. – As if the Oakland Raiders' defensive problems weren't bad enough, another injury will force them to use a third-stringer at strong safety.
Usama Young left Sunday's 24-13 loss to Arizona with a significant injury to his left knee. He underwent an MRI on Monday and ESPN reported that he has a torn ACL and MCL in the knee and will miss the rest of the season.
With starter Tyvon Branch already out for the season with a broken foot, the Raiders (0-6) once again are forced to turn back to Brandian Ross, who struggled in that role last year after Branch got hurt.
Ross was released after training camp this summer and signed with Miami before returning to Oakland late last month.