Willie Colon: Jets have bigger goals than playing Giants on Saturday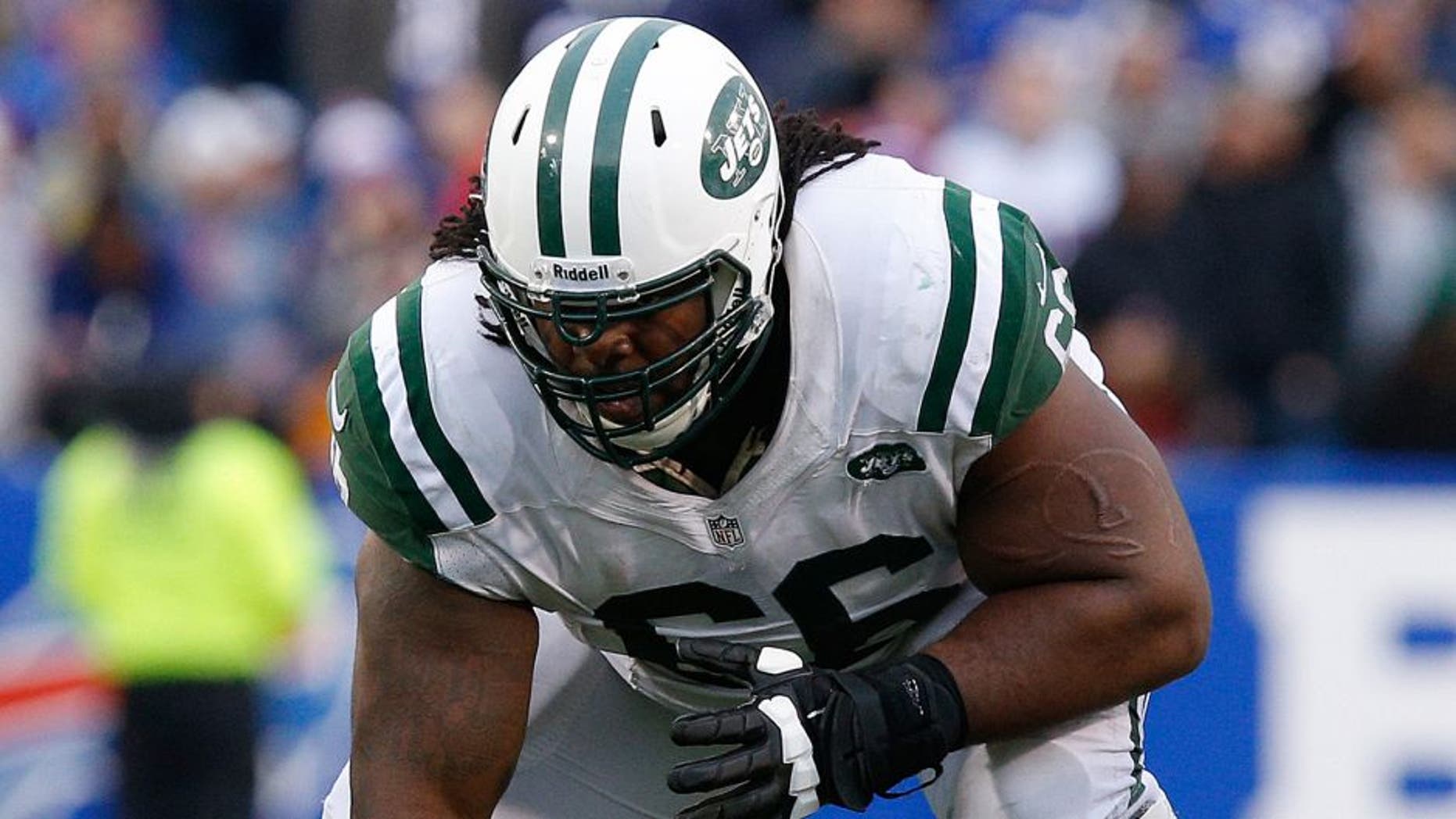 On Saturday, the New York Jets and New York Giants will square off in the Snoopy Bowl -- a matchup of both Metro Area teams. The players are excited for the game, particularly Odell Beckham Jr. and Darrelle Revis, but one Jets veteran has his eyes on bigger goals.
"We got bigger goals than playing the Giants in the preseason," Jets guard Willie Colon said via Kevin Armstrong of the New York Daily News. "We gotta see them in the regular season. Right now we want to get off to a fast start. We want to not beat ourselves. We just want to establish our dominance."
Colon is entering his third year with the Jets after playing six seasons with the Pittsburgh Steelers. He's always been a New York guy though. He was born in the Bronx, he attended Hofstra University in N.Y., and now he's back with home with the Jets.
Although Colon is an established veteran in the league, he by no means has his starting job locked up. He's currently in a battle with Brian Winters for the starting right guard spot. He's likely to hold onto the job, but Saturday's game could be telling by the way Colon performs.
As far as the matchup on Saturday goes, Colon is looking further ahead when the two meet during the regular season.
"We'll meet when it really counts," Colon said.
(h/t New York Daily News)