Will to Live Foundation has turned 'desperation into inspiration'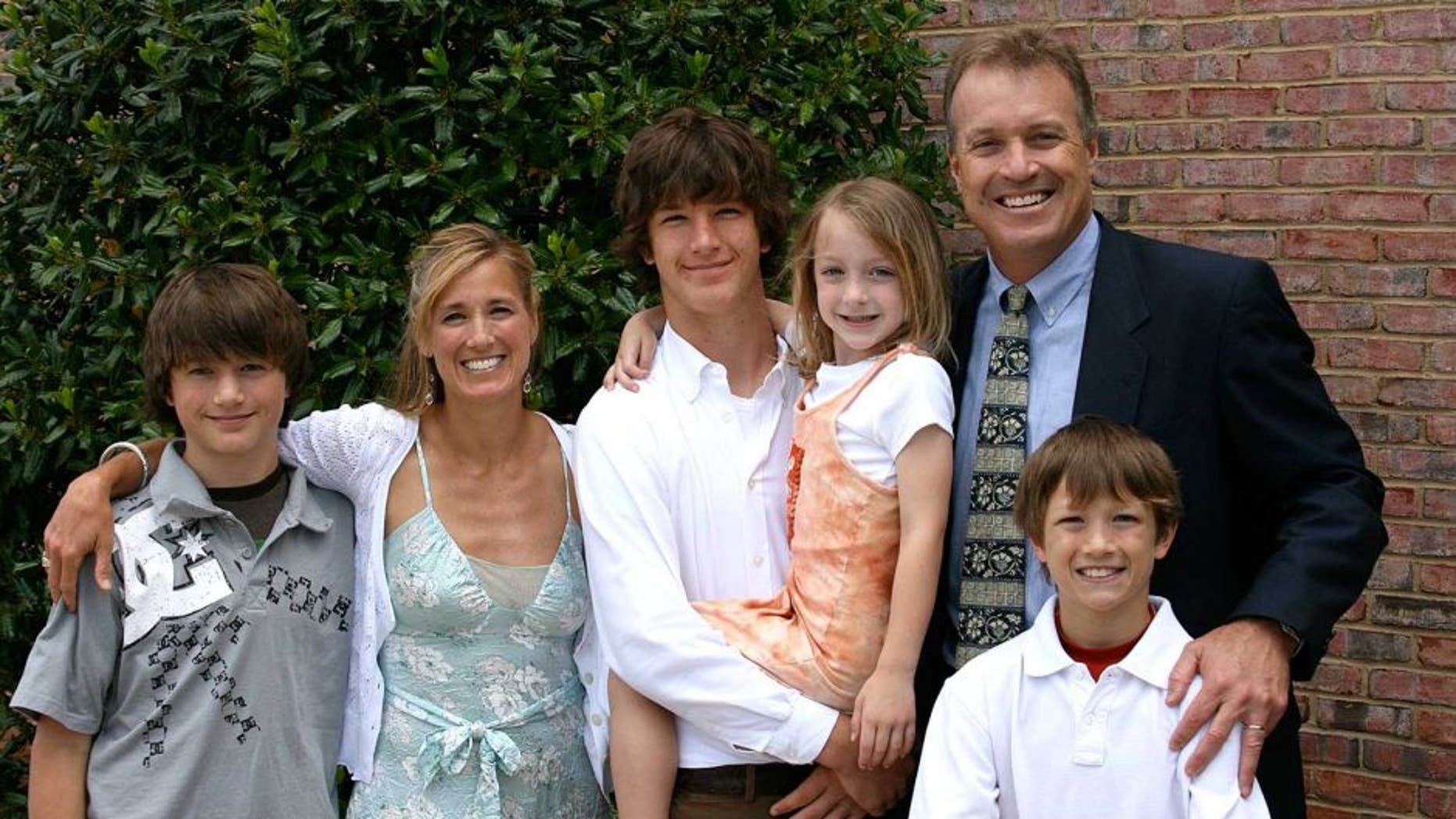 This article first appeared on FOXSports.com in August 2012.
Every bowtie that I wear, every organization that represent on MLB on FOX, is special. But some causes are more personal to me than others.
This week's, the Will To Live Foundation, is one such cause.
In the past few years, I've had two close friends lose children to suicide. The pain their families have experienced is unimaginable. And as much as people want to help, there is little comfort one can provide, little understanding, even, of how such awful event can occur.
And so it was that on April 21, 2012, the day after the Red Sox celebrated the 100th anniversary of Fenway Park, I was talking to New York Yankees manager Joe Girardi behind the batting cage at Fenway, getting ready for our broadcast. Girardi showed me a purple wristband that he and his coaches were wearing that weekend. The WTL wristband.
"Life Teammates," it said. "Love. Hope. The Will to Live."
Girardi told me the story behind the wristband, explaining that it was from a non-profit organization created by his former Northwestern teammate John Trautwein, who pitched for the Boston Red Sox in 1988.
Will Trautwein, the oldest of John's four children, took his own life when he was 15. John and his wife, Susie, started WTL to help prevent teen suicide and improve the lives and "will to live" of teenagers everywhere.
"BowTie Cause," a philanthropic initiative founded by former NFL linebacker Dhani Jones, seeks to raise awareness of such organizations. Chad Williamson, Jones' director of philanthropy, jumped at my request to create a bowtie for WTL.
The youngest Trautwein child, Holyn, 8, designed the bow tie that I will wear on Saturday. The pattern, based on a picture of Holyn, Will and their "life teammates," depicts groups of friends holding hands.
Looking at the tie, it isn't difficult to guess the WTL motto:
"For the Kids, Through the Kids, By the Kids."
******
Will died on Oct. 15, 2010. About 1,500 people attended his funeral near the family's home in Johns Creek, Ga., a suburb of Atlanta. The idea for WTL actually came to John as he delivered the eulogy for his son.
John, now 50, looked to his left and saw about 100 of Will's friends -- the entire Northview High School lacrosse program -- wearing their game jerseys, hugging each other, saying that they loved one another. He also saw maybe 30 or 40 of his own friends, grade-school classmates, minor-league teammates, people he had known forever.
"That's when I realized the best friends I ever made in my life were the friends I made as a teenager," John says. "I realized, 'Oh my gosh, it's all about the kids."
John and Susie already had talked about honoring Will's memory, perhaps by creating a scholarship. But suddenly, John knew he was onto something bigger.
"I said, 'You know what? These kids will talk to each other more than they will talk with their parents, coaches and teammates,' " John says.
And so WTL was born, literally in Will's name.
As John recalls, Will had shown no outward signs of depression, confronted nothing worse than the normal problems that teenagers face. Will was popular. Big, strong and handsome. A good student. A great athlete. A sounding board for his friends.
Yet, Will suffered without others knowing.
"We teach the kids, if a kid is talking about hurting himself, you know that A) he's serious and B) you've got to do something about it," John says. "Together, they help each other."
The foundation encourages teens to "ACT," using an acronym created by Screening for Mental Health, Inc., a non-profit in Wellesley Hills, Mass.
A is for "Acknowledge." Listen to your friend, don't ignore threats.
C is for "Care." Let your friend know you care.
T is for "Tell." Tell a trusted adult that you are worried about your friend.
"If people know that kids like Will can and often do commit suicide, they might just approach things a little differently," John says.
"It's not just kids from broken homes or kids who have gone through tragedies. Anybody can be susceptible to depression and mental-health issues. It's not a crime. It's a disease. It's treatable. But if you don't talk about it, you'll never know.
"We spend a lot of time talking to parents that life is very hard and suicide is an option in today's world. That is a big surprise to them. But if we get parents to understand that, they might take a more positive approach, a more understanding approach that will help."
******
On Oct. 18, 2010, three days after Will's death, Girardi phoned John shortly before the Yankees played the Texas Rangers in Game 3 of the American League Championship Series, one old teammate checking on another.
John still talks about how touched he was Girardi's gesture, but as Girardi puts it, "The network of baseball players is extremely close." John was two years ahead of Girardi at Northwestern. They formed a typical pitcher-catcher bond, then a lasting friendship.
"He was always upbeat, happy-go-lucky, a wonderful teammate," Girardi says. "John Trautwein is the kind of guy you look at and say, 'He never had a bad day.' "
Little did Girardi know that John and Susie would experience the worst possible day, the loss of a child. So, when John asked Girardi if the Yankees could wear the purple WTL wristbands at Fenway -- purple for Northwestern, their alma mater and the university that Will wanted to attend -- the manager was eager to help.
The Red Sox also helped raise awareness, including the wristbands and WTL brochures in the gift bags they presented to all of their former players who returned for the 100th anniversary of Fenway.
John, the president of an IT warranty services company, couldn't attend the celebration -- he was speaking about WTL that weekend to a group of business executives in Pebble Beach, Calif. But Bruce Hurst and Dwight Evans, two of Trautwein's teammates with the '88 Sox, helped spread the word. About 25 former players wore the wristbands, John says, and a number of their wives did, too.
Girardi says he admires John for turning "desperation into inspiration." It's the ultimate cause, really -- teaching kids to talk to each other, look out for each other, express their love for one another.
Helping them sustain the Will to Live.
To learn more about WTL, go to will-to-live.org. To learn more about BowTie Cause, go to bowtiecause.org.