Will this year's AL All-Star starter be a knuckleballer?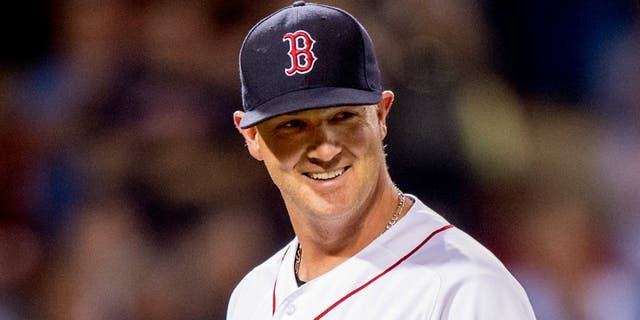 NEWYou can now listen to Fox News articles!
Steven Wright has been among the majors' most shocking success stories this season.
The Boston Red Sox right-hander tossed nine more innings without allowing an earned run Monday, lowering his ERA to an AL-leading 2.01. It was the third time in four June starts that he wasn't touched for an earned run.
And he's doing it with a knuckleball that has baffled opposing hitters.
The 31-year-old won a rotation spot in spring training after posting a 4.09 ERA in 16 games (nine starts) with the Red Sox last season. But this season he has outpitched expectations -- while also outpitching left-hander David Price, who was signed to a seven-year, $217 million deal this past offseason to serve as Boston's ace.
So, with the All-Star Game just three weeks away, what are the chances that Kansas City Royals manager Ned Yost will name Wright the AL starter?
"It's one of those things, it's out of your control," Wright told The Boston Globe. "I get asked about it a lot. I don't think about it. If you start worrying about things you can't control, then it's going to start affecting things you can control."
One thing Wright seemingly can control, amazingly enough, is the knuckler.