Will Smith's accused killer will be booked in shooting of Smith's wife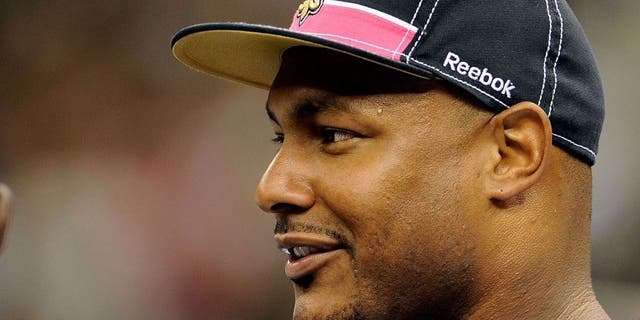 Cardell Hayes, the accused killer of former New Orleans Saints lineman Will Smith, will be booked in the shooting of Smith's wife, Racquel, a New Orleans Police Department spokesman said Monday afternoon.
"That's another count he will face," NOPD spokesman Tyler Gamble told the New Orleans Advocate.
Gamble told the outlet that he anticipates a count of aggravated battery by a shooting or attempted murder will be added to the second-degree murder count, which Hayes was booked for Sunday.
"We'll pull out what we find in there," Gamble said of the vehicles. "When we responded to the scene, one gun was recovered initially. That gun, we believe, was in Hayes' possession, and all the casings that were found on the scene matched that gun."
Smith was shot and killed late Saturday following a car accident in the Lower Garden District. Smith's wife, who was in the car with her husband at the time of the accident, was shot in the leg during the incident.
Gamble said he didn't know how many shots were fired during the accident. Hayes remains in jail on $1 million bond.
Hayes lawyer, John Fuller, discussed on Sunday the possibility that Hayes wasn't the only one who was armed during the incident.
"One of the parties besides Mr. Hayes may have had a firearm," Fuller said.