Wife of former NFL quarterback 'terrified' he will kill her after domestic violence arrest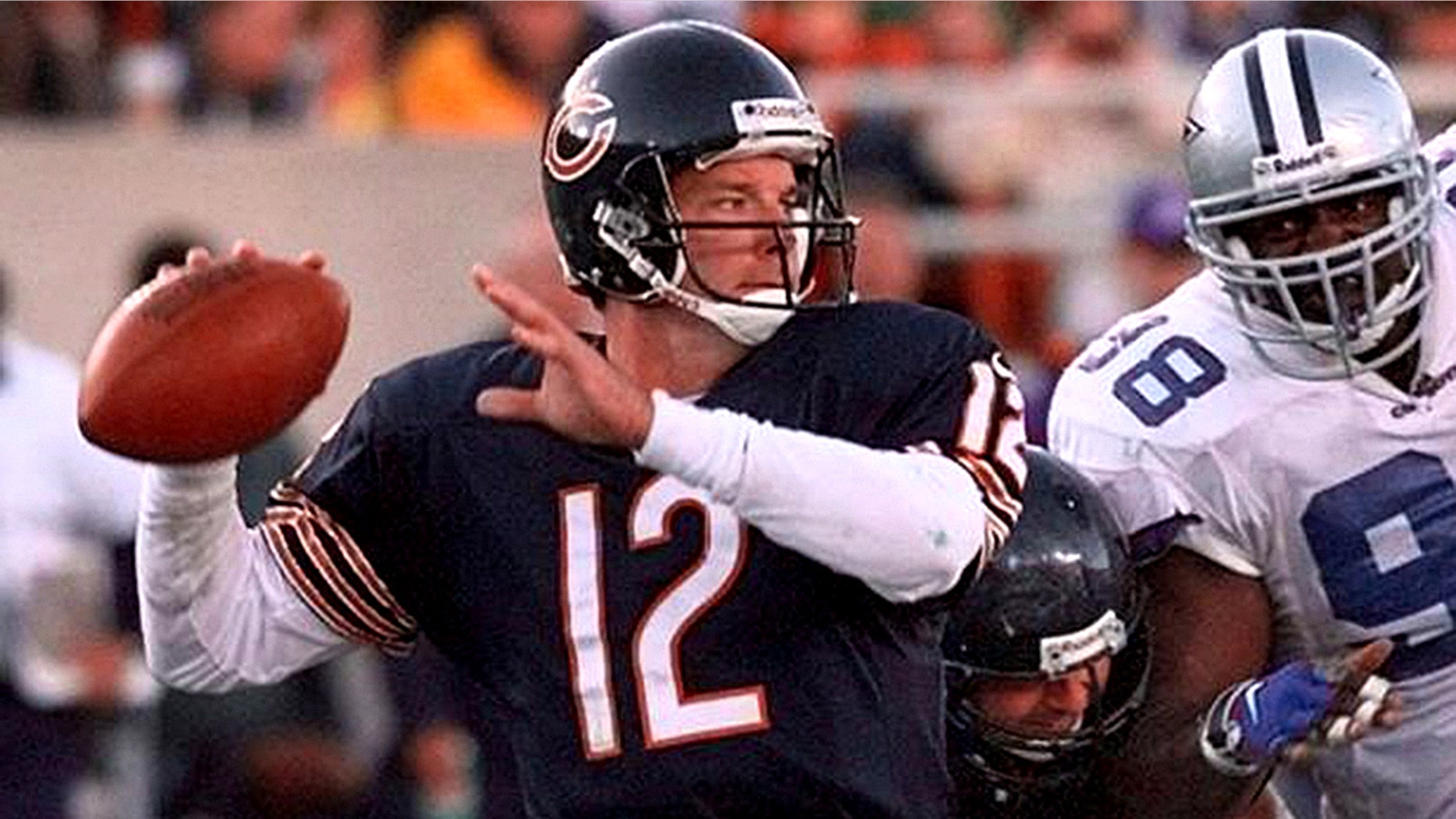 The wife of former Detroit Lions and Chicago Bears quarterback Erik Kramer has told police she is "terrified" that he will kill her and her daughter after he was arrested for domestic violence.
Kramer, a journeyman who played in the NFL and CFL for more than a decade, was arrested on suspicion of felony corporal injury to a spouse or cohabitant at his home in Agoura Hills, California, last week.
The 53-year-old was released on $50,000 bond and was "cooperative" during the arrest, police told the Los Angeles Times.
His wife, Cortney Baird, swiftly obtained an emergency restraining order and is now looking to extend it because she fears he is on a "manhunt" to end her life. She also immediately filed for divorce.
In her petition, seen by TMZ Sports, Baird claimed her altercation with her husband stemmed from an argument the night before.
When she approached him to address the situation the following morning, she claims he lost his temper, swore at her, pushed her and threw household items at her, including a knife block, although he missed. He also allegedly started smashing other objects, including glasses and picture frames, on the ground.
THREE-TIME SUPER BOWL WINNER ERIK WILLIAMS' SON CHARGED WITH DOUBLE-MURDER
She also pointed to an incident in 2015 when Kramer attempted suicide, only to survive a gunshot wound to the head, as proof he has access to firearms.
"I am terrified that he is out looking for me at this very moment and will kill me and my daughter," she says.
Kramer, who also played for the Atlanta Falcons and San Diego Chargers and led the Lions to the NFC Championship game in 1991, has suffered from severe depression but does not believe it is linked to his career.
"I've thought about that often, but nothing really stands out as connecting football to the sort of feeling I've had with depression," he said in 2016. "It very well may be linked. It doesn't feel like it to me."
His ex-wife Marshawn Kramer said at the time: "He is a very amazing man, a beautiful soul, but he has suffered depression since he was with the Bears. I can promise you he is not the same man I married."
In 2011, his 18-year-old son, Griffen, was found dead at a friend's home from a heroin overdose.