Why Sprint Cup rookie class has lived up to the hype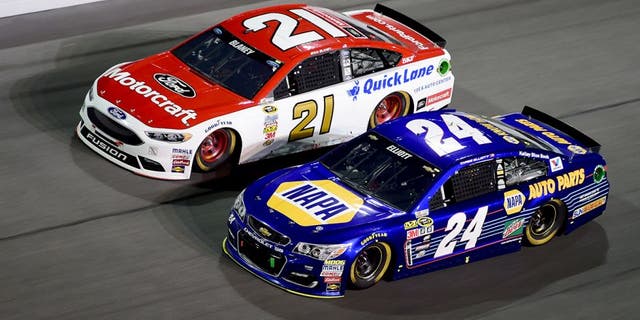 I know that I was on the bandwagon before the 2016 season had even started, but it still appears to me that we have one of the strongest rookie classes we've seen in a long time.
Not only do we have the last two XFINITY Series champions in Chase Elliott and Chris Buescher in our rookie class, but we also have Ryan Blaney driving the legendary No. 21 for Wood Brothers Racing, and none of these young men have let us down. Brian Scott has also gone full-time in the Cup Series for Richard Petty Motorsports.
I guess it's kind of sad, to some degree, how rookie Chase Elliott has outperformed his teammate Kasey Kahne. Chase already has three top 10 finishes in five races. Quite honestly, Chase was running strong enough in the other two races to also have top 10 finishes, but got caught up in crashes.
Ryan has been more of a pleasant surprise because he's with a team that hasn't run a full-time schedule in a number of years. Even though they are a single-car team, I think we have already witnessed the strength of having the alliance with Team Penske.
Now I can't guarantee one or more of our rookie contenders are going to win a race this year because it even hard for veterans, let alone rookies, to win in Sprint Cup.
That said, I still wouldn't be the least bit surprised to see Chase or Ryan win a race because they are simply running just that well. I could see it happening at Daytona or Talladega because we all know they have race teams who run extremely well on the superspeedways.
We know that the teams for Chris Buescher and Brian Scott need to improve their performance, which in turn will improve their driver's performance. I think both Chris and Brian are very good race car drivers, but they are going to need their teams to step up their game.
The bottom line is after five races in 2016 at five very different race tracks, our rookie class has absolutely lived up to its billing.