Why Paul George at power forward can work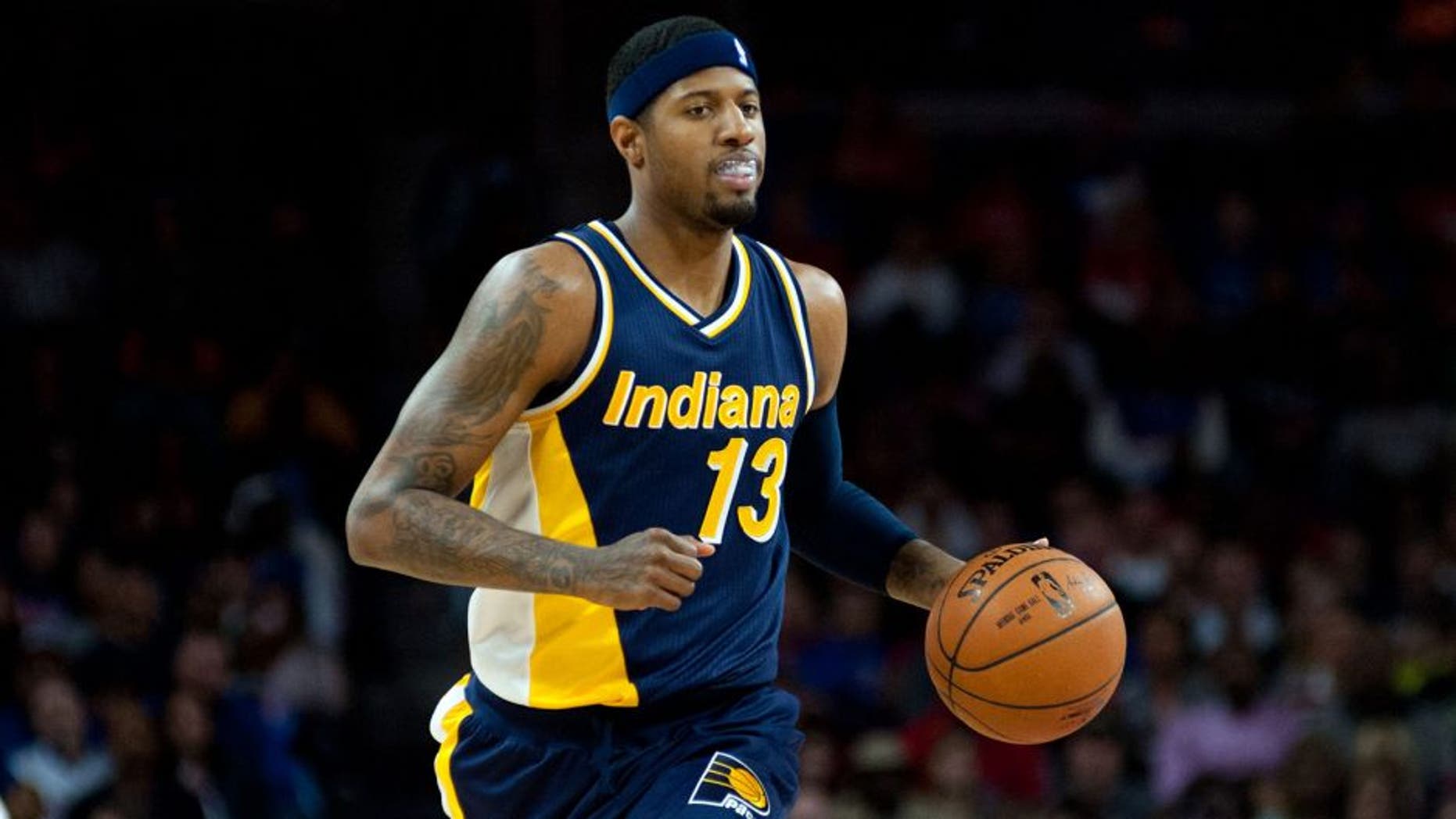 The Indiana Pacers have made their mark as a slow, smashmouth basketball team over the past few years.
But after trading Roy Hibbert to the Los Angeles Lakers and losing David West to the San Antonio Spurs, the Pacers are changing their identity and adopting small ball.
The crux? Paul George is moving over to small forward, and there's essentially no sample size to gauge how effective he might be. Despite his size -- George is 6'8 -- he doesn't have the frame (barely 220 lbs.) to bang with most bigs that other small-ball 4s like LeBron James and Carmelo Anthony do.
Offensively, he's never been put in a position According to Basketball-Reference.com, he's logged less than one percent of his minutes at power forward.
On the defensive end of the floor, however, George can switch onto guards and envelope stretch 4s. He'll struggle to contain the Zach Randolphs and LaMarcus Aldridges of the world, but who doesn't?
Over at Sporting News, Ian Levy examined George's potential as a power forward:
"George likely won't be asked to provide a ton in that area but he certainly can help if called upon. According to Partnow's Rim Protection statistics, in his limited minutes last season, George's interior defense saved an average of 2.7 points per 36 minutes. That's well above the 1.94 mark for an average NBA wing.
"In a perfect world, George could be dynamic defending opposing bigs in the pick-and-roll. He's quick enough to hedge aggressively or switch onto a small ball-handler. He's also a turnover-creating machine and finished eighth in the league in steal percentage in 2013-14. However, there will also be a temptation to adjust defensive matchups when George is on the floor. He's the Pacers best perimeter defender and in the past has almost always matched up with an opponent's best wing scorer. The need to use him as a stopper for players like Jimmy Butler and LeBron James may be too great, forcing the Pacers to get creative with who defends the opposing power forward."
Therein lies his potential. George has the versatility to guard almost anyone, and can make slower big men pay on the other end. If teams decide to put a wing on George, and hide a big man on another wing, the Pacers can find a way exploit that mismatch.
George at the 4 is no sure success -- we have no idea how good he is coming off his gruesome leg injury last season. But if he recovers as he's expected to, he should be able to jump up a position and bring the Pacers up with him.
(h/t Sporting News)