Why Nashville will win Stanley Cup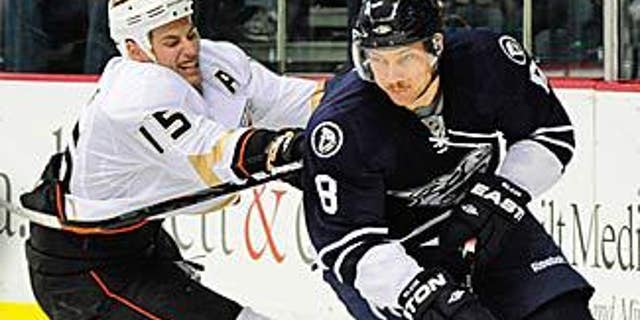 NEWYou can now listen to Fox News articles!
Of all the teams that will rely on defense and goaltending this spring, Nashville has the best collection of talent and depth at those positions and will be a surprise winner of the Stanley Cup because of it.
The Big Why: Pekka Rinne likely will be a Vezina Trophy finalist this year, and he's quite capable of being the breakout superstar of the 2011 Stanley Cup Playoffs. Nashville protects Rinne with a young and talented defense corps that is both tough to play against and can help produce offense.
If Rinne doesn't become the story, Shea Weber's arrival as the best defenseman in the world not named Lidstrom very well could be. He and Ryan Suter could be the Duncan Keith and Brent Seabrook of this postseason.
The Big Uh-Oh: This team does not have an elite scorer at forward (though Weber is an elite offensive defenseman). There is some depth, and adding Mike Fisher has helped, but Nashville will have to win low-scoring games, and the margin of error shrinks in those contests.
While Rinne is world-class, backup Anders Lindback is not. Most teams rely heavily on a No. 1 goaltender, but other teams in the West, like Vancouver, Anaheim and Los Angeles, have backups who could help their teams advance if needed.
Final Argument: Nashville has made the playoffs for the sixth time in the past seven seasons. The Predators have not made it to the second round in franchise history, but expect Rinne and Weber to emerge as dominant postseason players and lots of crowd shots involving country music stars as Nashville completes a surprise run to win the Stanley Cup.