Why Joe Gibbs Racing could return to winning ways at the Magic Mile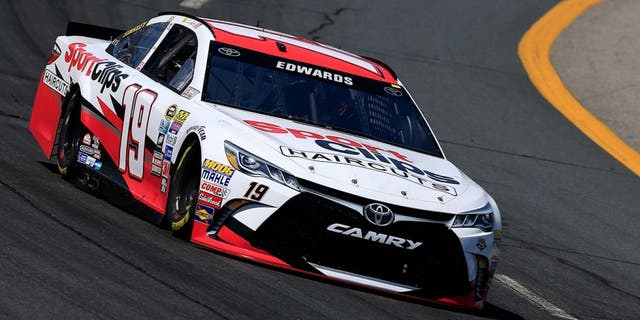 NEWYou can now listen to Fox News articles!
After an incredible start to the 2016 NASCAR Sprint Cup Series season for Joe Gibbs Racing, all four drivers have failed to reach Victory Lane since Matt Kenseth won at Dover International Speedway.
That was six races ago, which is an eternity after winning seven of the first 12 races of the season.
But, JGR has an excellent shot at returning to their winning ways after showing major strengths throughout the weekend at New Hampshire Motor Speedway.
Carl Edwards led the way in Saturday's morning practice, while all four JGR Toyotas were in the top 10 after each of the three practice sessions in preparation for Sunday's New Hampshire 301.
Three different JGR drivers -- Denny Hamlin (2012), Matt Kenseth (2013, 2015), Kyle Busch (2015) -- have won four out of the last seven events at New Hampshire.
JGR also swept both events last season after Kyle Busch and Kenseth scored victories at the 1.058-mile New England track.
Busch, the defending winner of Sunday's race, will start his No. 18 Toyota from the outside pole, while Denny Hamlin starts 5th, Edwards 13th and Kenseth rolls off 18th.
Kenseth will have his work cut out for him on Sunday as track position is very important, but he knows exactly what it takes to be successful at the Magic Mile.
"It's important to find that balance where you can still restart really well but also be decent in the long run," Kenseth said.
Making up ground on restarts will be the key for Kenseth and every other driver, given how difficult it will be to pass as the field fans out during a run.
"It's challenging to find the balance necessary in order to be decent at the start, but then also to have your car turning weel enough to be competitve at the end of the run," Kenseth added.
We'll see if a JGR driver can score the organzation's eighth win of the year, but it's hard to overlook the Toyota brigade given how much speed they've shown leading up to Sunday's race.