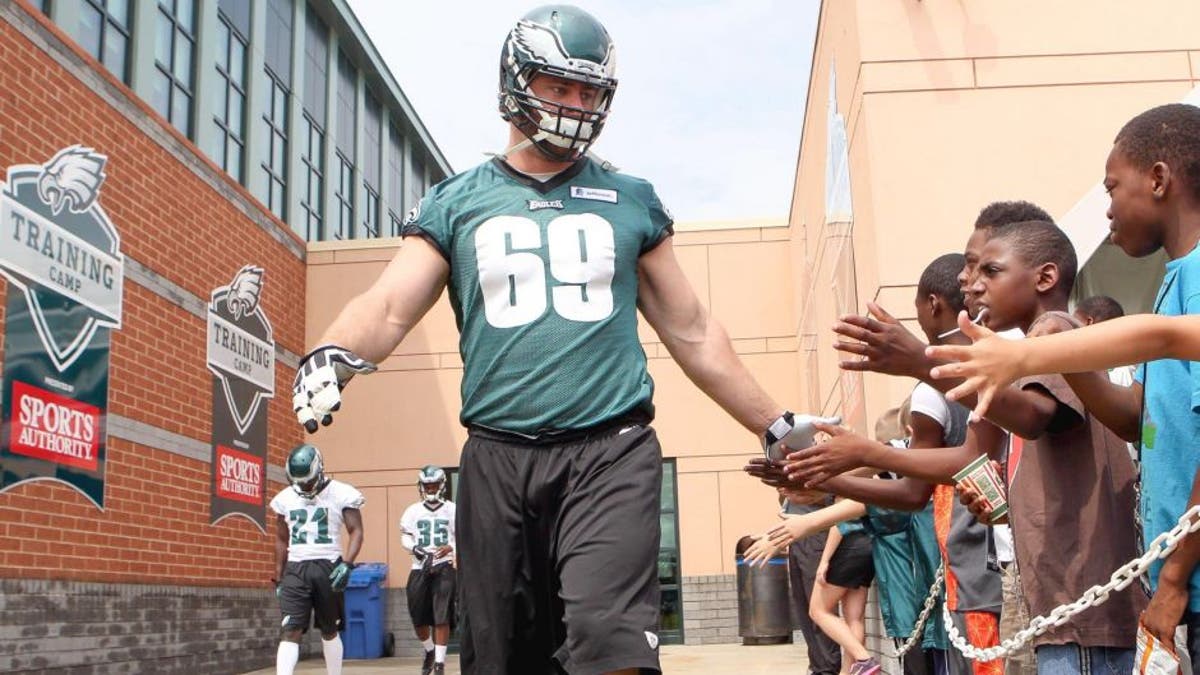 Andy Reid stuck to his guns when it came to his team's non-pursuit of guard Evan Mathis.
He was right; the Chiefs never pursued Reid's old pupil. The division rival Broncos did -- and they added a Pro Bowl-caliber player that Reid could've easily lured.
Mathis isn't exactly raking in the dough in Denver. The 33-year-old took a pay cut from his earlier Eagles deal to sign in Denver for $4 million this season.
That number isn't steep for a player of Mathis' talents. But it would've cut the Chiefs' 2015 cap number ($9.1 million in space, according to Arrowhead Pride) in half.
It might've been too much for Reid, general manager John Dorsey, and the Chiefs to bear.
Mathis was a luxury the Chiefs could not justify affording. Now, they'll have to deal with the fallout if Mathis helps the Broncos win this season.