Why Davey Allison is a deserving Hall of Fame nominee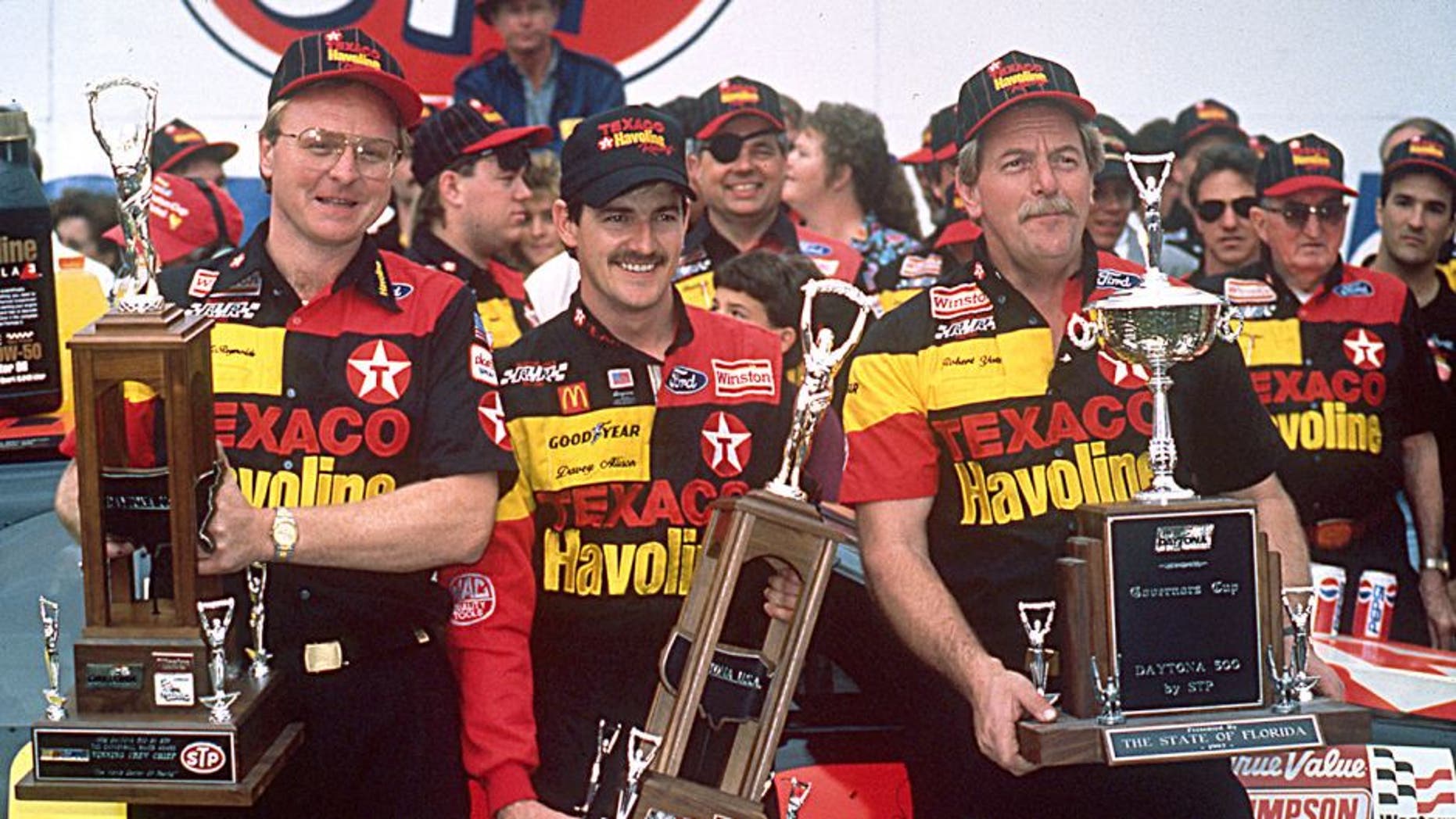 Editor's note: Larry McReynolds was the crew chief for the late Davey Allison from 1991-93. On Wednesday, Allison was announced as one of 20 finalists from whom five people will be selected for the NASCAR Hall of Fame Class of 2018.
My biggest emotion in hearing that Davey Allison has finally been put on the NASCAR Hall of Fame finalists is probably relief that the nominating committee saw fit to make him a part of this group.
We know that obviously this is the first step of another major step, which would be to become one of the five to actually be voted into the Hall of Fame.
I know there will be naysayers who'll say Davey never won a championship. He only competed for six-and-a-half years before he was killed in the helicopter crash. He only had 191 starts.
But I just think if you take a step back, to know that he won the Daytona 500, he won the Coca-Cola 600. Two years in a row, he won five races. Back-to-back all-star races. The first rookie to ever win two races in a single season. In won 19 races -- 10 percent of his starts. More than half of his finishes were top 10.
If you that up, that side of the pile certainly speaks to his hall of fame credentials. But I've said it many, many times: A hall of fame is also about contributions to the sport. And I've never seen anybody as good with the race fans as Davey Allison.
Davey broke his ribs in a crash at Bristol and won the race the following week at North Wilkesboro. Couldn't even hardly stand up in Victory Lane. Most of the pictures you see from that race are him sitting down on the ground beside the car.
But yet he sat in the back of his pickup truck for a good two hours after the race, signing autographs, while most of the other drivers were probably back home in the Lake Norman area and had already had dinner. And he sat in the back of his truck and signed every autograph until every fan was gone.
Yeah, Davey didn't win a championship. But if you add everything up, he absolutely deserves to be in the Hall of Fame.