White expects done deal with Conor McGregor on Sunday before negotiations begin with Team Mayweather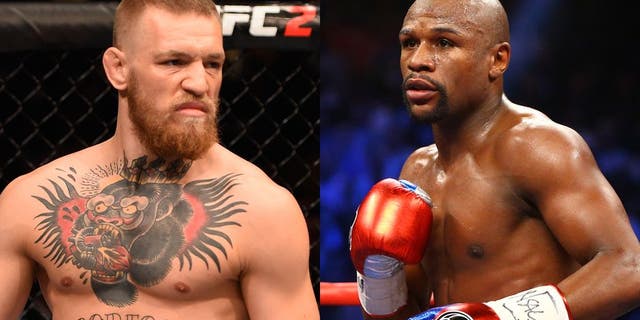 DALLAS UFC president Dana White is one step closer towards making the super fight between Conor McGregor and Floyd Mayweather a reality.
White told FOX Sports at the UFC 211 post fight press conference that he expects to close a deal with McGregor on Sunday for his part in the pay-per-view fight with Mayweather that could be worth more than $75 million for the current UFC lightweight champion.
It was just a few days ago when White hinted that he hoped to get a deal done with McGregor, but it appears he's already settled with the Irishman and both sides will have an agreement done in less than 24 hours.
Now White cautions that getting a deal done with McGregor might make it appear that the fight with Mayweather is nearly completed, but that's just not the case.
White knows that Mayweather's side will have their own demands on the financial split they should receive for the proposed boxing match and that's where the two parties will have to come to some sort of an agreement.
"We're just getting this deal done with Conor. What do you think the Mayweather side's going to be like? How much time do you think I'm going to spend on this. We're going to give it a shot," White said.
As far as how much time White is willing to spend on these negotiations he couldn't say for certain, but part of it depends on what Mayweather demands for his split of profits for the fight.
Mayweather has raked in ridiculous amounts of money throughout his career between pay-per-view revenue, live gate and merchandising and it's likely he'll be looking for the same to take the fight with McGregor.
Since Mayweather retired nearly two years ago, McGregor has become the biggest draw in all of combat sports so it's understandable that he also believes he deserves a bigger share of the overall profits from the fight.
"It depends on how ridiculous it is," White said about how much time he'll spend negotiating with Mayweather and his team. "The question is how profitable. You can assume how many buys you're going to do, there's no guarantee. Every time you put on a pay-per-view it's a roll of the dice. You don't know what's going to happen.
"There's some fights that you do know and this feels like one of those fights that should do that, but you never know."