Where the Chase drivers stack up after New Hampshire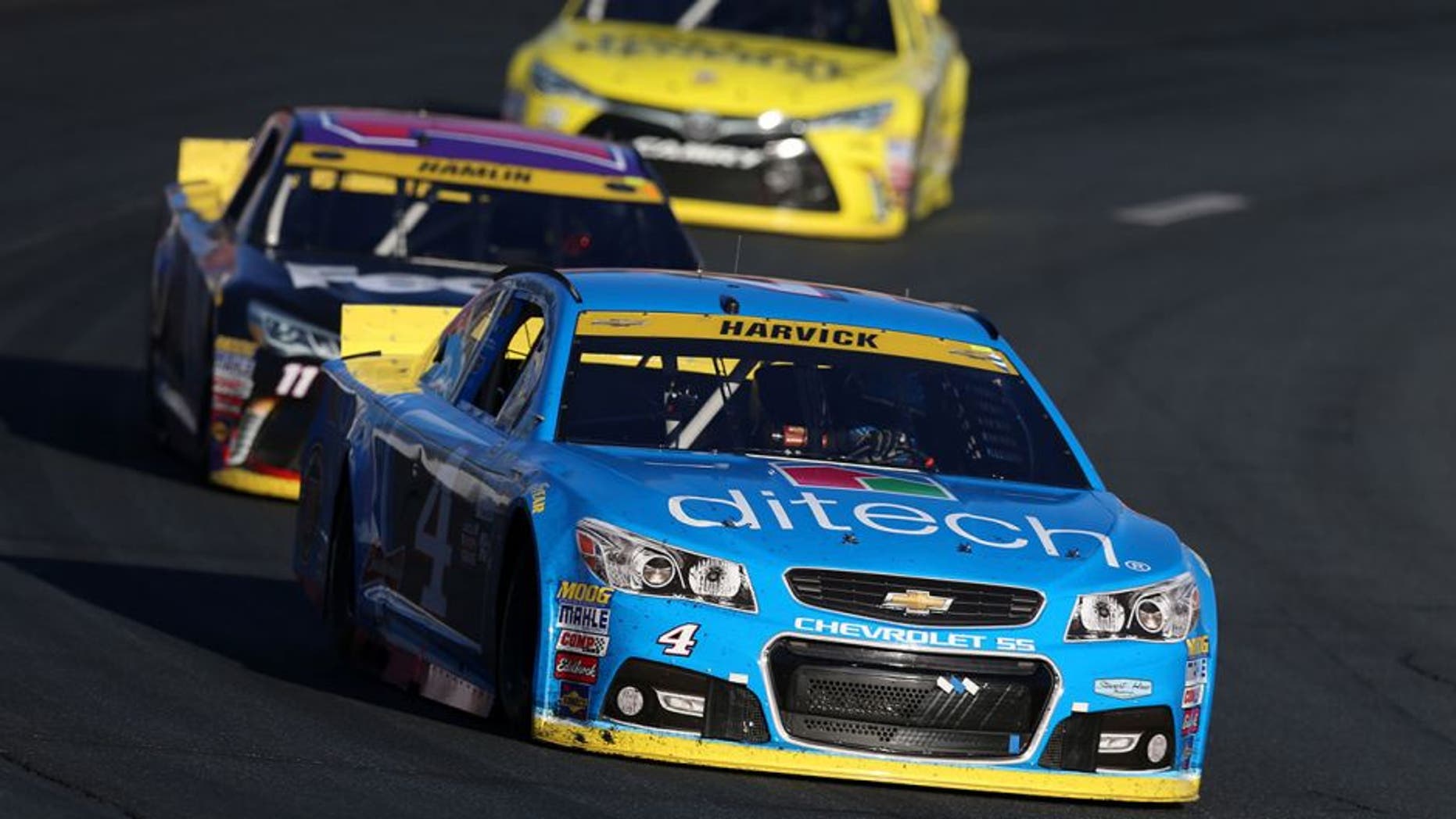 While Kevin Harvick running out of the fuel while leading with three laps to go was the big story at New Hampshire Motor Speedway, the standings for the Chase for the NASCAR Sprint Cup remain surprisingly tight.
Sunday's Sylvania 300 at NHMS was the second of three races in the so-called Challenger Round of the Chase. After next Sunday's race at Dover International Speedway, the bottom four drivers in the Chase will be eliminated from title contention with only 12 drivers advancing to the Contender Round.
Following the NHMS race, only Denny Hamlin and Matt Kenseth, winners of the first two Chase races, are locked into the Contender Round already.
Clint Bowyer is 16th in points, 39 markers out of the top 12 now. Realistically Bowyer will have to win at Dover to make it to the second round of the playoffs, and given that he's only led 8 laps all year, that's highly unlikely.
Harvick, too, will probably need to win at Dover, but his chances are much better at actually doing it. In the May race at Dover, Harvick finished second to Jimmie Johnson and led 91 laps. Harvick right now is 15th in points, 23 points out of 12th place. While it's theoretically possible he could make it in on points, to do so would require a great finish on Harvick's part at Dover and bad finishes by at least three people ahead of him. That could happen, but probably not.
The real logjam is in positions 11 through 14, where Jamie McMurray, Dale Earnhardt Jr., Kyle Busch and Paul Menard are separated by just two points. In all probability, two of these four will advance and two will be eliminated at Dover.
The truth is, nobody other than Hamlin and Kenseth should feel too secure after the first two rounds of the Chase. In those two races, cut tires, wall-bangers, penalties and running out of fuel greatly shuffled the results at the end of the race -- and tightened the pack as a result.
And which 12 drivers advance to the Contender Round most likely will come down to the very final lap at Dover. Stay tuned -- it's about to get real.