WhatIfSports NFL Week 17 predictions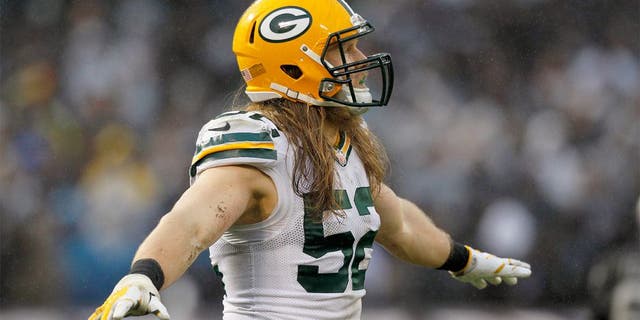 Each Tuesday, WhatIfSports.com's NFL simulation engine generates predictions and box scores for every NFL game for the coming week. Our highly sophisticated algorithms simulate every play of every game to produce each team's likelihood to win. Each matchup is simulated 501 times.
To account for injuries and roster moves announced late in the week, we will be re-simulating games on Thursdays through the season.
Note: Our predictions use the latest available team and player information, while NFL SimMatchup includes all players that were or will be available at any point during the 2015 season so that theoretical and "what if" scenarios can be simulated.
Week 16 review
Our NFL simulation engine put up another strong week, this time going 11-5 in picking games straight up. Picking against the spread was a little trickier, however, as the engine went 5-6.
Nailed It: In a potential playoff matchup, we predicted the Broncos would beat the Bengals on Monday night by a score of 22-18. The actual final? Broncos 20, Bengals 17.
Wide Right: The Ravens-Steelers rivalry took another unexpected turn. We predicted the Steelers would win 84.5 percent of the time by an average score of 32-20. Instead, the Ravens pulled off a 20-17 victory.
Track our 2015 performance or view our accuracy last season.
Week 17 Game to Watch
Vikings at Packers: In a battle for the NFC North division championship, the Packers will try to capture the crown for the fifth consecutive year. Our prediction engine has the Packers protecting home field and winning 54.5 percent of the time by an average score of 24-23.
Week 17 Upset Pick
Eagles (+3) over Giants: Our engine basically has this one as a pick 'em, but is giving the narrowest of edges to the Eagles. Our projections have the Eagles pulling off the road upset 50.8 percent of the time by an average score of 26-25.
Fantasy Radar
Fantasy Start -- C.J. Anderson, DEN: He's been hit or miss all season, but in a matchup against the league's worst run defense, Anderson is projected to have a heavy workload and put up RB1 numbers.
Fantasy Sit -- Philip Rivers, SD: Avoiding Denver's secondary has been a smart play all year, and our projections have Rivers struggling in this matchup. Rivers isn't projected to score in the top-20 of all quarterbacks in Week 17.
Fantasy Add -- Heath Miller, PIT: With Ben Roethlisberger under center, Heath Miller is back as a strong TE1 play. He's projected to score 7.9 points this week against the Browns.
For more fantasy football tips, view our Week 17 player projections.
For additional content, view our Week 17 NFL Power Rankings, NFL archive or sortable weekly NFL predictions.