What the puck? A Will Ferrell LA Kings ad showed up next to Madison Square Garde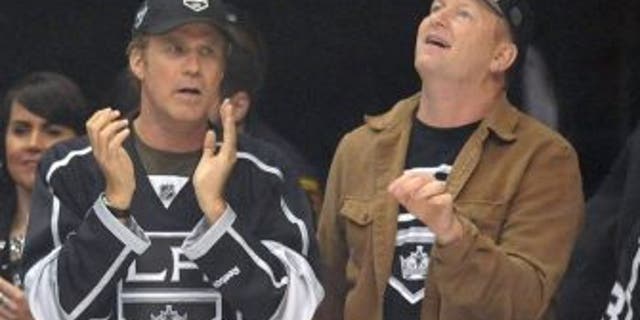 NEWYou can now listen to Fox News articles!
The Los Angeles Kings have taken an early lead over the New York Rangers in the Stanley Cup final.
And in an attempt to troll their East Coast rivals, some wily Kings fan infiltrated the Big Apple and put up a billboard rooting for the Los Angeles NHL team ... right in front Madison Square Garden:
Yep, that's known Kings fan and "Anchorman" star Will Ferrell in a glass case of emotion, doing his best Edvard Munch and silently screaming out his support of the West Coast team.
Apparently this Benedict Arnold-vertisement was quickly rooted out and replaced with a more regionally appropriate message:
(H/t SB Nation)