What if DeAndre Levy played running back instead of linebacker?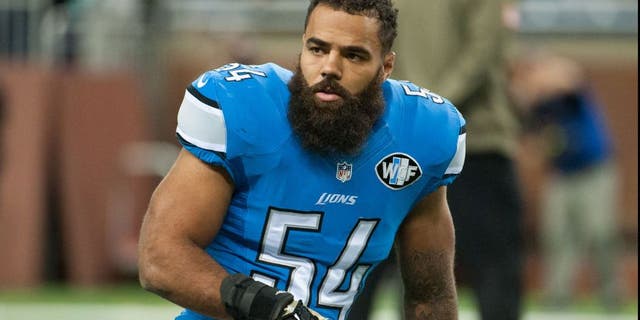 DeAndre Levy is a fine outside linebacker. Last month, the Detroit Lions signed Levy to a four-year contract extension worth $33.7 million -- a testament to his value on the defensive side of the ball.
But what if he took a few handoffs, too?
In a recent Sports Illustrated piece titled "NFL Stars: Trading Places," the media outlet helped readers imagine what it would be like if some of the league's biggest playmakers decided to line up at a new position. Levy, for one, was featured as a running back.
"It's the most parallel position to linebacker," Levy told Sports Illustrated. "You bang every play, find the running lane and hit or get hit. It's all about physicality. I played running back in Pop Warner growing up in Wisconsin, and I was probably the most dominant back in all of the Midwest. If I played running back in the NFL, my speed and power would be unmatched. Just give me a year of training and I can do it."
Levy, 28, posted 151 total tackles last season (second only to Luke Kuechly's 153). Although the thought of him steamrolling opposing defenses as a running back is certainly enticing for Lions fans, the team will probably keep him where he's a proven commodity -- outside linebacker.