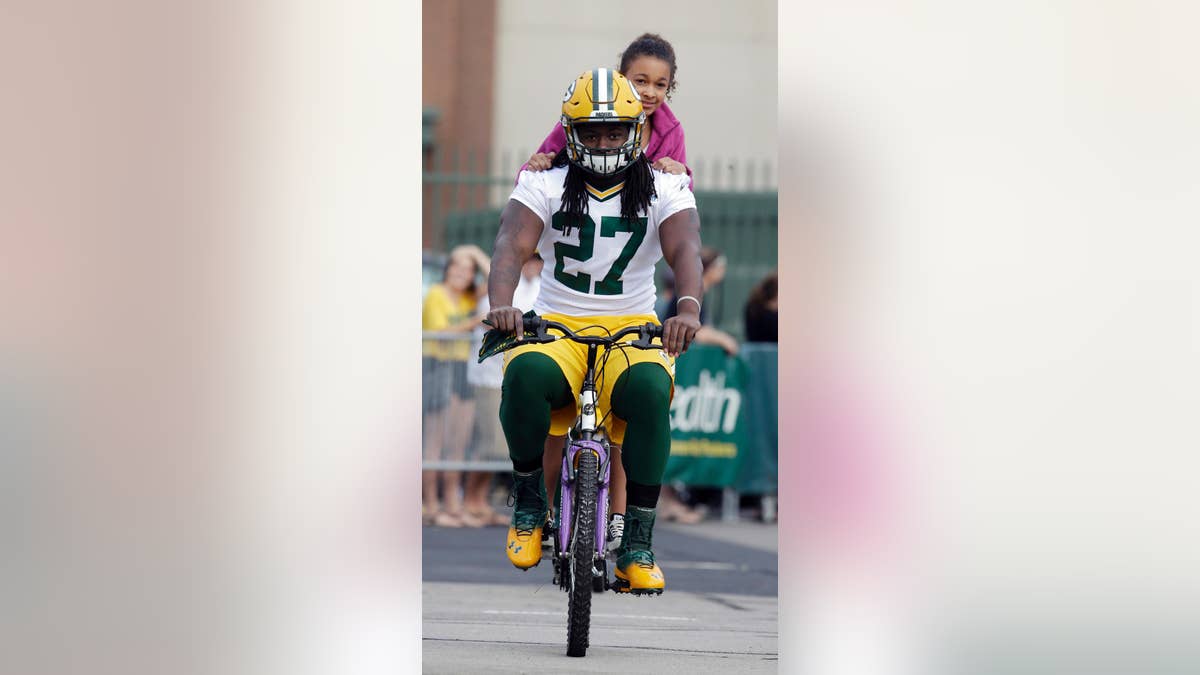 GREEN BAY, Wis. – Running back Eddie Lacy is working on different parts of his game in training camp for the Green Bay Packers.
Last season's Offensive Rookie of the Year is trying to improve as a receiver. It's a task that backups James Starks and DuJuan Harris are working on as well.
The goal is to have all three backs available for three-down duty when the Packers are running a hurry-up offense.
Lacy is entrenched as the No. 1 back after rushing for a franchise rookie-record 1,178 yards and 11 touchdowns last season. But he's also proud of his abilities as a receiver, even if that's not his primary duty.
Last season Lacy would jokingly refer to himself as "Moss" after making a catch last season, after former NFL star receiver Randy Moss.
___
AP NFL website: www.pro32.ap.org and www.twitter.com/AP_NFL
___
Follow Genaro Armas at http://twitter.com/GArmasAP