West Brom's Anelka charged by English FA for anti-Semitic gesture in Premier League game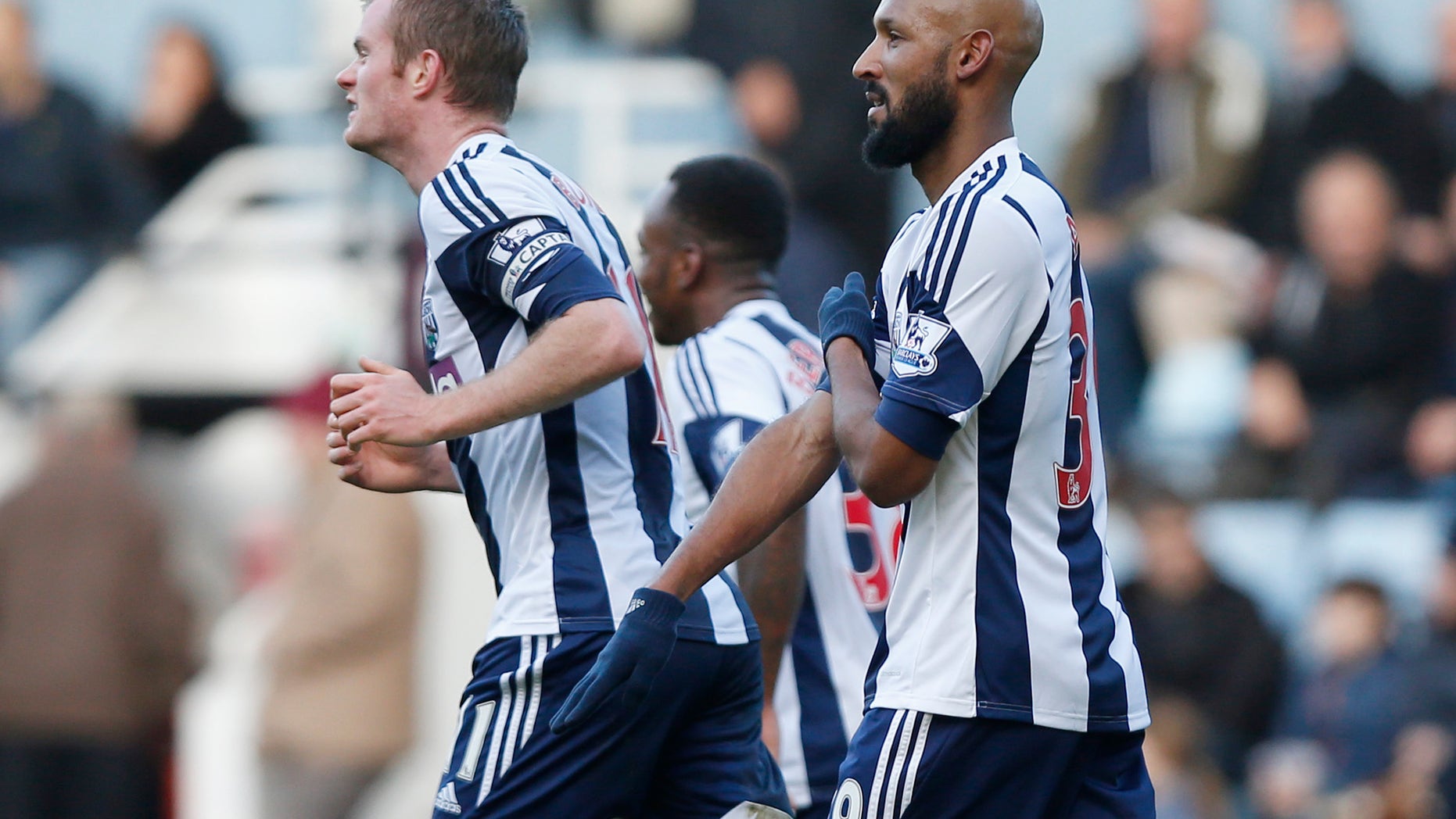 LONDON – West Bromwich Albion striker Nicolas Anelka has been charged by the English Football Association for performing a gesture considered to be anti-Semitic while celebrating a goal.
The former France international has until Thursday to respond to the charge, and is facing a minimum five-game Premier League ban under the FA's anti-discrimination sanctions.
The gesture, which is known in France as a "quenelle" and has been described as an "inverted Nazi salute," involves pointing one straightened arm downward while touching the shoulder with the opposite hand.