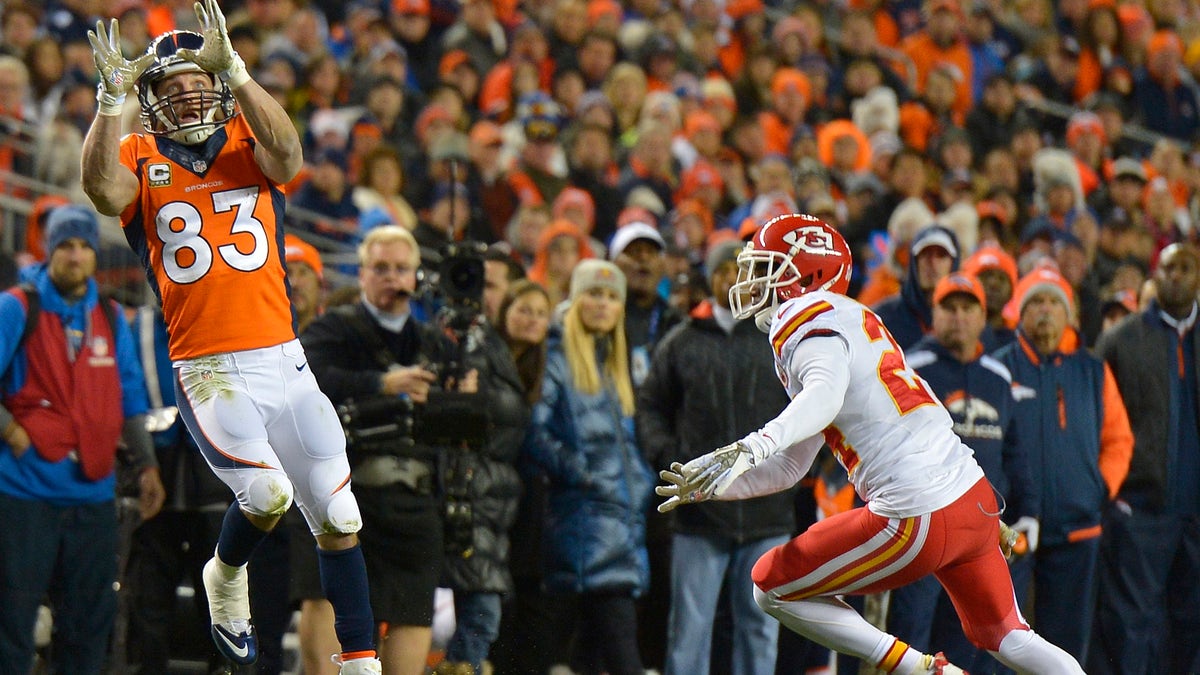 ENGLEWOOD, Colo. – Wes Welker returned to practice Thursday for the first time since leaving Sunday's game against Kansas City with a concussion.
Also back in action was tight end Julius Thomas (right knee). Both were limited as the Broncos (9-1) practiced in snowy, 20-degree weather, which interim head coach Jack Del Rio called a "blessing" as his team prepares for Sunday's game at chilly New England (7-3).
Welker, who passed his baseline concussion test earlier in the week, wasn't allowed any contact work. He'll get to do that Friday if all goes well.
He said he's hopeful he'll be able to play against his former team.