Wenger: I felt more pressure trying to secure UCL soccer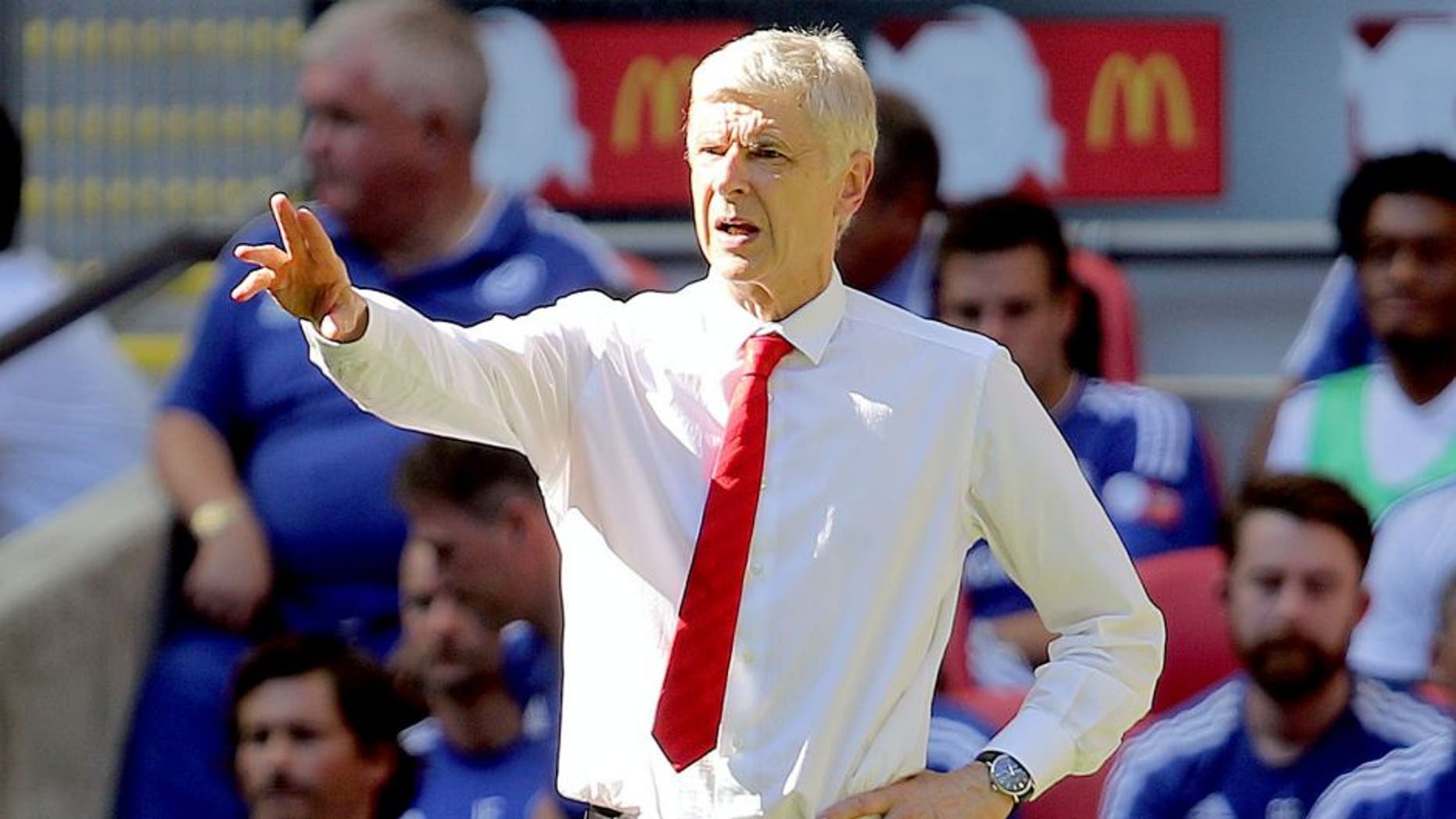 Arsene Wenger says he felt more pressure trying to secure Champions League football for Arsenal during their period of frugality than he does now.
A Community Shield victory over Chelsea last weekend capped an impressive pre-season for Arsenal and, coupled with a strong end to last term, Wenger's side head into the new season with plenty tipping them to seriously challenge for a first Premier League title since 2004.
But Wenger does not believe their emergence as a significant rival to Chelsea brings added pressure.
Instead the Frenchman was keen to draw on the years in which Arsenal qualified for the Champions League despite spending significantly less than their rivals as they balanced the books after leaving Highbury.
"We had much more pressure before when I knew I had at least to be in the top four and we had not necessarily the potential to do it," said Wenger ahead of his side's opener against West Ham at the Emirates Stadium on Sunday.
"The pressure is really on you when you know you are just on the border of achieving what is absolutely requested.
"You know you cannot miss an inch because you're out, so that is much more difficult.
"So here, what is interesting is the pressure is on everybody. On at least, six, seven clubs, and that's what makes the Premier League very interesting.
"The only league where you do not have that now is France because everyone knows that Paris Saint-Germain will win the league."
Wenger will be without Alexis Sanchez for Arsenal's opener against the Hammers on Sunday following the Chilean's exploits at this summer's Copa America.
Danny Welbeck and Tomas Rosicky are both sidelined too, while Jack Wilshere faces a period in the treatment room after he suffered a hairline fracture to his left fibula.
It is the latest injury setback for the England international, but Wenger insists he will not ask the 23-year-old to adapt his approach to the game.
"You cannot play football without going freely in the challenge," said Wenger.
"Jack's game is to provoke with the ball at his feet and go and penetrate. You take that away, you change the player and you take one of his biggest strengths out of the game."
Wenger added: "We are all programmed through our education to respond in the game situations like we are used to, and with age and experience we use our qualities in a more efficient way but we do not change the way we play.
"Sometimes because he has a good little burst he uses that very well to get out, but sometimes it is a game that provokes more challenges than maybe Gilberto Silva, who just sat there deep, or Mesut Ozil, who plays less dribbling."