Week 2: Fantasy Football Starts and Sits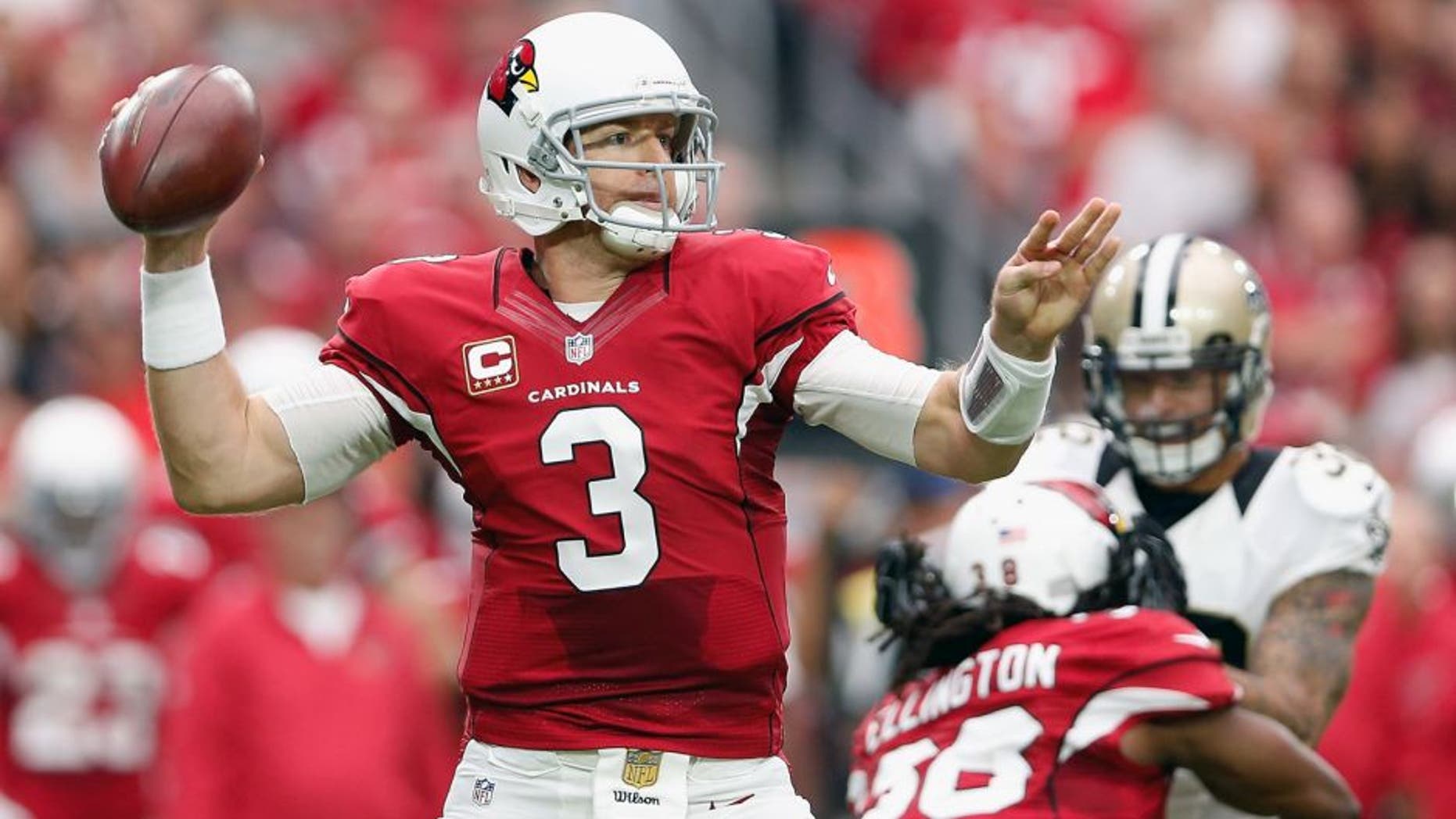 Starts:
QB -- Carson Palmer, ARI
I'll be the first to admit that I was wrong about Palmer last week. Not only did I have him low in my rankings, but I suggested almost every QB over him during the Sunday fantasy football chat. Please, forgive me. Palmer is clearly motivated from tearing his ACL just days after signing a $50 million, three-year contract extension. He was one of six QBs who threw for over 300 yards in Week 1. Palmer also produced three TDs through the air. This week, he'll face a Bears defense who also allowed three touchdown passes last week.
Other notables: Peyton Manning (DEN), Joe Flacco (BAL), and Jameis Winston (TB)
RB -- Justin Forsett, BAL
After one week people are jumping on and off bandwagons. In Forsett's case, owners need to be talked off a ledge. Remember people, it was one game and it was against a solid defense. Sure, Forsett only rushed for 43 yards on 14 carries (3.1 yards per attempt), but those numbers should all increase when the Ravens fly to Oakland. In Week 1, Jeremy Hill and Giovani Bernard combined for 126 rushing yards and two TDs.
Other notables: Rashad Jennings (NYG), Ameer Abdullah (DET), and Chris Ivory (NYJ)
WR -- Emmanuel Sanders, DEN
Look for Denver to light up the scoreboard this week as they play the Chiefs on short-rest. Why? It's hard to keep Peyton Manning in check for consecutive weeks (in the regular season). Last year, the Broncos were held to 20 points or less twice. The following week, they scored at least 39 points. While I will always suggest Demaryius Thomas, it is the teams with Sanders who will need the convincing. Sanders actually led the Broncos last week with eight catches for 65 yards.
Other notables: Terrance Williams (DAL), Charles Johnson (MIN), and John Brown (ARI)
TE -- Greg Olsen, CAR
I touted Olsen to everybody who would listen. And, after Week 1, I heard from the people who took my advice. It didn't go well. Though he was only targeted three times, Olsen also had a touchdown catch negated by a highly-questionable offensive pass interference call. Last week, Houston allowed Travis Kelce to tally 106 receiving yards on six catches with two TDs. I believe Olsen and Kelce are on the same level.
Other notables: Austin Seferian-Jenkins (TB), Kyle Rudolph (MIN), and Jordan Reed (WAS)
Sits:
QB -- Blake Bortles, JAC
For the record, it can be very difficult suggesting to bench four different players from each position on a given week. First of all, I'm not sure of your league size or bench options. Secondly, with every name on here I'm just begging that he doesn't throw four TDs (*cough*Marcus Mariota*cough*). So, for those in two-quarterback leagues, sit Bortles. The Miami defense held Kirk Cousins to 196 passing yards.
Others include: Alex Smith (KC), any Texans QB, and any Raiders QB
RB -- Alfred Blue, HOU
The HOU/CAR game has the lowest over/under of Week 2 (40.5 total points). Carolina's defense held the Jaguars to 96 total rushing yards, including 51 yards allowed to T.J. Yeldon. In Week 1, Blue was only given nine carries. In fact, throughout Blue's career, he's rushed for over 50 yards in a game twice.
Others include: Frank Gore (IND), Benny Cunningham (STL), and Dion Lewis (NE)
WR -- Jeremy Maclin, KC
That Denver defense is legit. Last week, Joe Flacco only threw for 117 yards, two picks, and was sacked twice. No Baltimore wide receiver caught more than two passes in the entire game. That doesn't play into Maclin's favor. It doesn't matter if he gets Chris Harris Jr. or Aqib Talib, Maclin is going to have a tough time getting open on Thursday night.
Others include: Devin Funchess (CAR), Kendall Wright (TEN), and Allen Robinson (JAC)
TE -- Charles Clay, BUF
While Bills' fans were happy for the win, fantasy owners were highly disappointed with the result. LeSean McCoy didn't score, Sammy Watkins didn't record a catch, and with all the rushing attempts (36 total rushing plays) Clay was forced to block instead of running routes. With Tyrod Taylor at quarterback, the production of the TE will diminish due to the fact that extra blockers will be needed as Taylor scrambles. Plus, Taylor will need all the help he can get when Bill Belichick comes into town.
Others include: Jeremy Hill (NO), Delanie Walker (TEN), and Zach Ertz (PHI)